Pokémon Ranger : Nuit sur Almia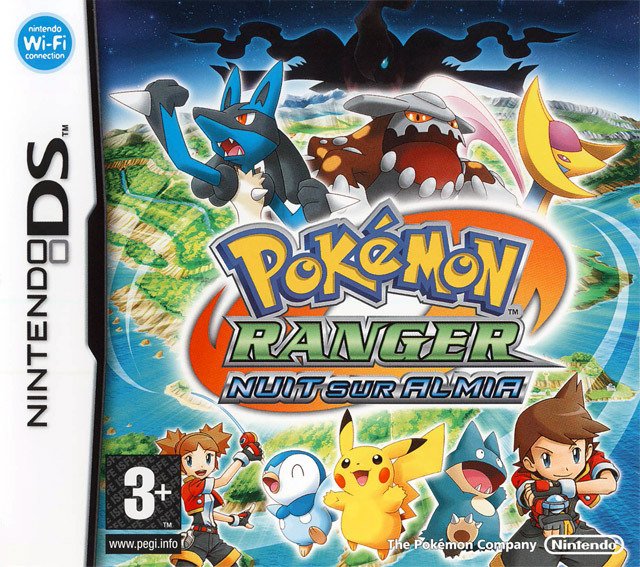 Console : Nintendo DS
Multiplayer : 1 player
Year : 2008
Developer : Creatures Inc.
Publisher : Nintendo
Weekly games : 28

The game takes place in the Almia region. After spending some time at the Ranger School, the hero graduates and later becomes a Pokémon Ranger. The player has the choice between two characters: the girl, Clara, and the boy, Primo. The names are, of course, editable.
It is possible to choose between three partner Pokémon at the start: Pachirisu, Stunned and Goinfrex. When the quests are all completed, the partner Pokémon that can be chosen are, in addition to the first three: Piplup, Chimpanzee, Tortipouss, Kranidos, Dinoclier, Mime Jr., Crikzik, Cradopaud, Machoc, Hippopotas, Blizzi, Fireforêve, Sneasel and Griknot. There is also a possibility to change partner Pokémon by talking to the Pokémon that is at the hero's house in the Partner Farm.
The villainous gang in the game is Team "Dark Heroes" who use computers capable of controlling Pokémon.
There are no images in this album yet
---
User Feedback