Metroid Prime: Hunters - First Hunt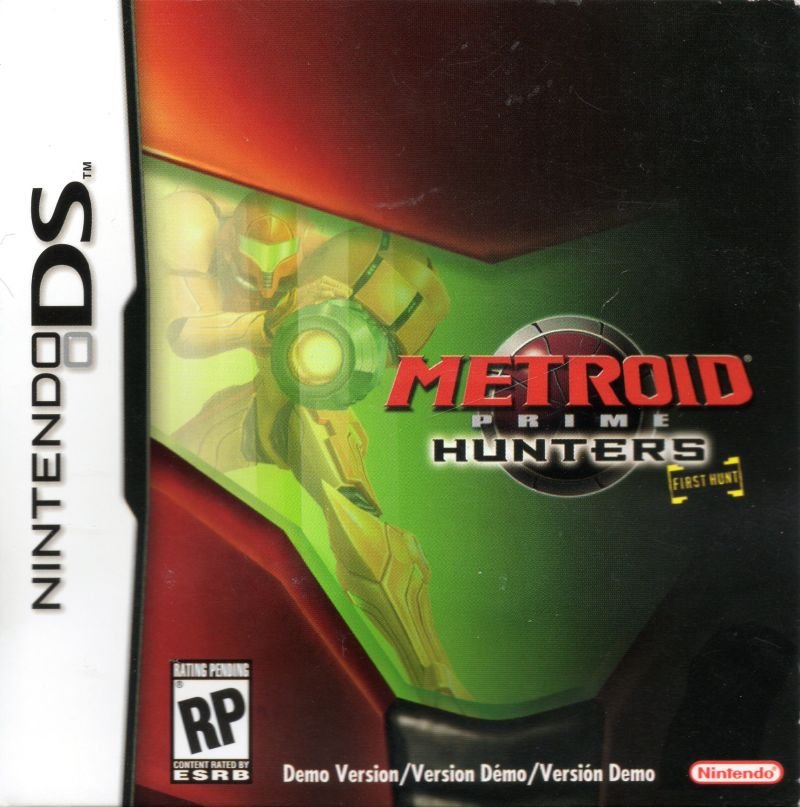 Metroid Prime Hunters: First Hunt is the demo version of the regular Nintendo DS title Metroid Prime: Hunters. This version of the game, as a demo, does not contain the complete adventure, but rather features three training missions of sorts to familiarize consumers with the Nintendo DS early in the lifecycle of the system.

The game is built on the framework of the Metroid Prime titles from the GameCube and Wii, developed by Retro Studios. In this sense, it plays from a first-person perspective for regular play, and from a 3rd person perspective when Samus transitions to Morph Ball mode. There are five choices for controlling the game available in the Options menu, and the ability for a player to enter his or her name for recording high scores.

Since the game is little more than a Nintendo DS tech demo, features and gameplay are fairly thin, although there are four gameplay modes.

Under the Training menu, the player has three single-player options as follows:

Regulator: This mode plays the most like the regular Metroid Prime Hunters game. The player ventures through a stage, solves a couple light puzzles, and collects a few items, and fights a generic boss. This mode has a ten minute time limit.

Survivor: Essentially a survival mode where the player takes on gradual waves of enemies, until eventual defeat.

Morph Ball: Basically has the player meander through a timed maze in Morph Ball mode, all the while required to continue running through symbols on the ground.

Multiplayer: Exactly what it sounds like. A two-to-four person multiplayer mode making use of the DS's Wi-Fi capabilities. Options exist for creating new multiplayer games or joining pre-existing ones.

This title was not released for retail sale and was only put out for the purposes of demoing Metroid Prime: Hunters as well as the Nintendo DS system.
There are no images in this album yet
---
User Feedback