Irodzuki Tincle no Koi no Balloon Trip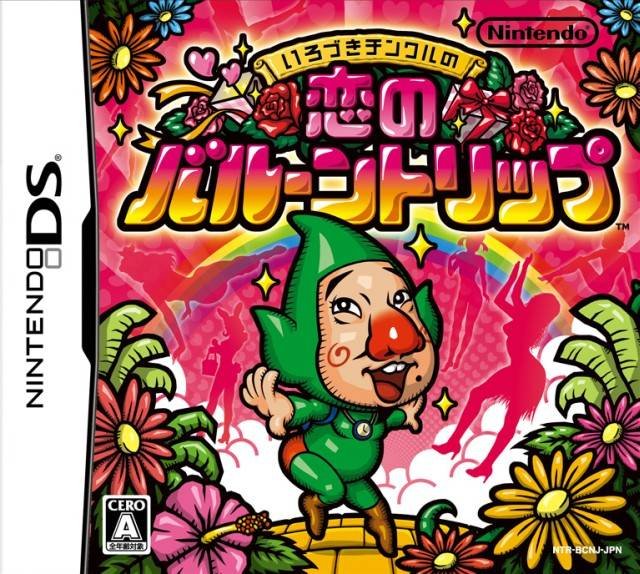 Console : Nintendo DS
Language :

Multiplayer : 1 player
Year : 2009
Developer : Vanpool
Publisher : Nintendo
Tingle returns in his third game outside of The Legend of Zelda main series. An ordinary 35-year-old man is watching TV when he sees an infomercial for a book about a hero who leaves his parents' home to save a princess. It is on sale for 2 rupees, with a normal cost of 4,800 rupees. When he gets the book, he is sucked inside and transported into a picture book world, and transforms into Tingle. The only way to escape is to dance with the princess. Along the way, he befriends three Wizard of Oz-type characters: Kakashi the scarecrow, Buriki the tin woman, and Lion the lion. Each of these characters has special abilities that help Tingle along in his adventure. He also tries to court various female characters by giving them gifts, which may be purchased or found along the way. The game is very similar to Freshly-Picked Tingle's Rosy Rupeeland in terms of style and stylus control, but is almost entirely a point-and-click adventure.
Further information :
Translation version 1.1

Translation team:

-DaVince
-MasterOfZoroark
-Rei
-TingleFan
-Zell0s
-waldrumpus

https://tingletranslation.blogspot.com/

There are no images in this album yet
---
User Feedback