1
Custom Robo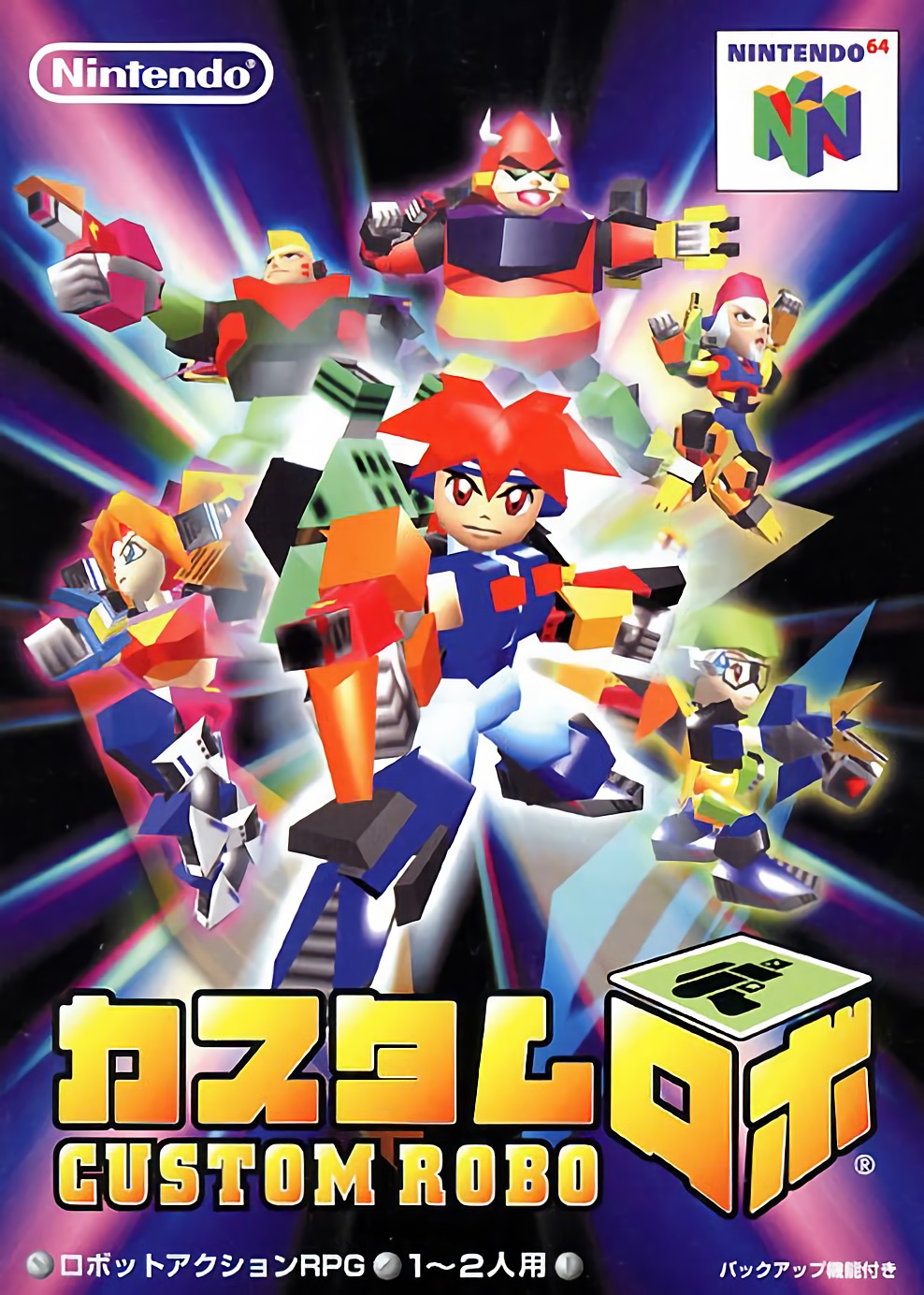 Console : Nintendo 64
Language :

Multiplayer : 2 players
Year : 1999
Developer : Noise Inc.
Publisher : Nintendo
Weekly games : 2

The original Custom Robo is a robot fighting game. It was released in 1999 for the Nintendo 64 only in Japan, and in 2006 for the iQue Player only in China. It is the very first title of the Custom Robo series.

The original game shares many similarities to the later games, but there are some differences. Arcade Mode is present in the game and has 4 options of available (Stage Clear, Free Battle, Vs Battle, and Rankings).

Rather than purchase parts with money and earn experience such as in some of the laters games, (like in Custom Robo GX and Custom Robo Arena) parts are instead purchased from a Parts Generator.

In battle, the Knockdown mechanic is functions the same as later games. However, the Knockdown time is much shorter when compared to the other games.

After completion of the main story, there is no postgame story that can be played. Instead the player begins from where the game was last saved.

The main character starts off waking up from a dream about commanding a Custom Robo. He heads downstairs to where his mom gives you your robo: Ray. You and your friend Shinichi head to the Robo Station in order to try Ray out. Afterwards, you are entered in multiple competitions to become the greatest Robo Commander of All Time. Later in the story the Hero encounters the Dark Organization Dread, an evil organization dedicated to stealing nano technology in order to take over the world. The Hero eventually stops Dread and becomes the Champion of the Great Robo Cup.
Further information :
Translation version 1.0

Thanks to Star Trinket for this translation.

There are no images in this album yet
---
User Feedback