Yogi Bear in Yogi Bear's Goldrush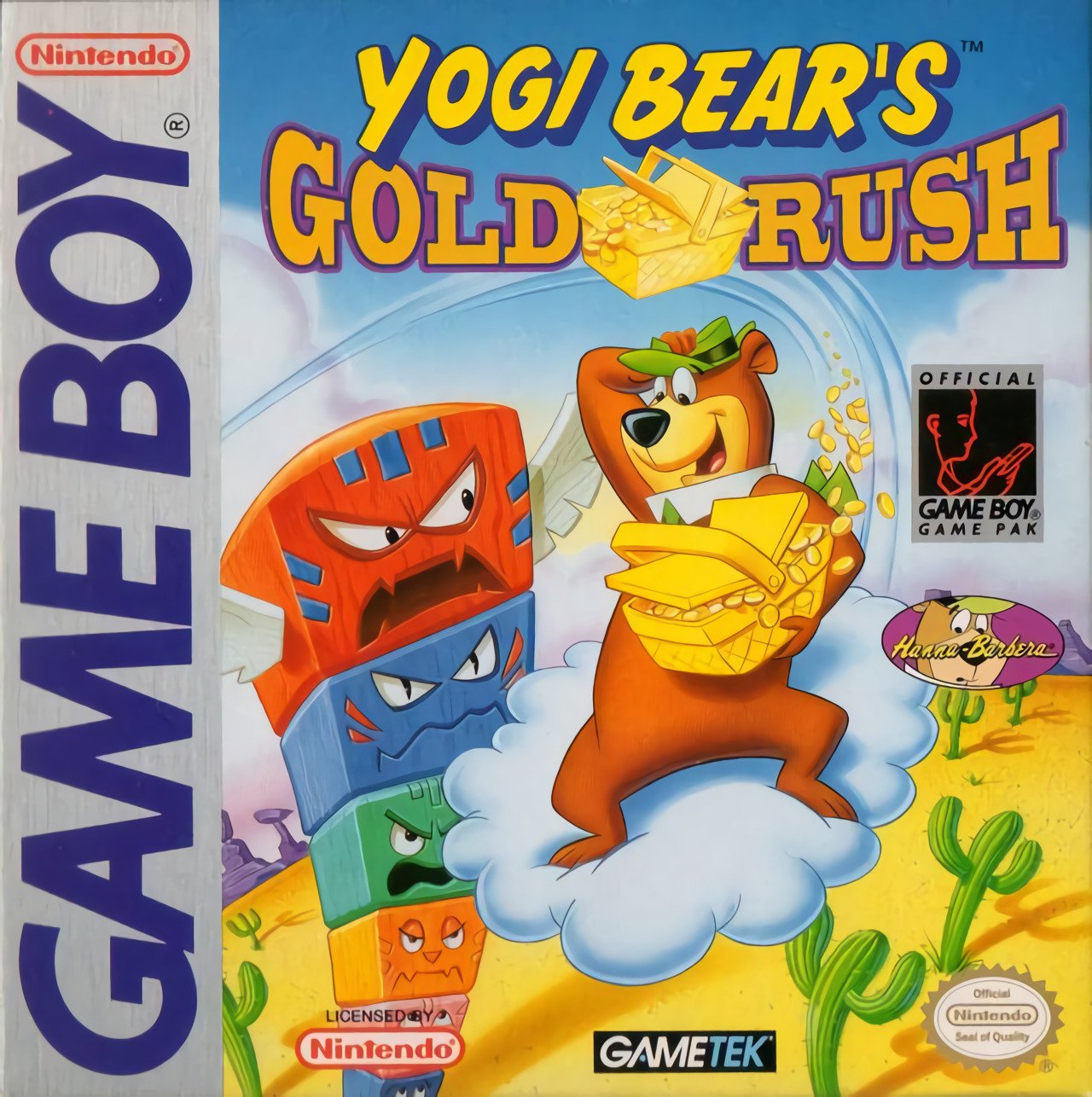 Console : GameBoy
Language :

Genre : Action
Multiplayer : 1 player
Year : 1994
Developer : Twilight
Publisher : GameTek
Jellystone National Park is in trouble and it is up to Yogi Bear to save the day. The money needed to keep the park up and running for the winter has been stolen by an evil ghost named Jake, determined to shut down the park, and hidden by him in twelve safes somewhere in the park. The player must travel to six different locations to locate these safes (a forest, a pirate ship, the big city, an underground cavern, the old west and a final showdown with Jake).

The gameplay is fairly simple: using Yogi, the player can travel from left to right and right to left on the screen; to kill certain enemies the hero must jump on them. Some enemies, however, can't be killed and must be avoided since Yogi has no weapons to harm them; he has to avoid various pitfalls and hazards as well.

There are no true power-ups; instead, there are picnic baskets scattered throughout the stage, a 100 of which will grant the player an extra life. Likewise, there are icons labeled "1-UP" that will give the player a life, as well as health-refilling items. There are also hidden doors and areas that the player must find in order to locate the various safes. When Yogi enters these safes, he must collect the 25 gold coins to get a bar of gold; collecting 12 of these gold bars will give Yogi the money needed to win the game.
There are no images in this album yet
---
User Feedback