WipEout 2097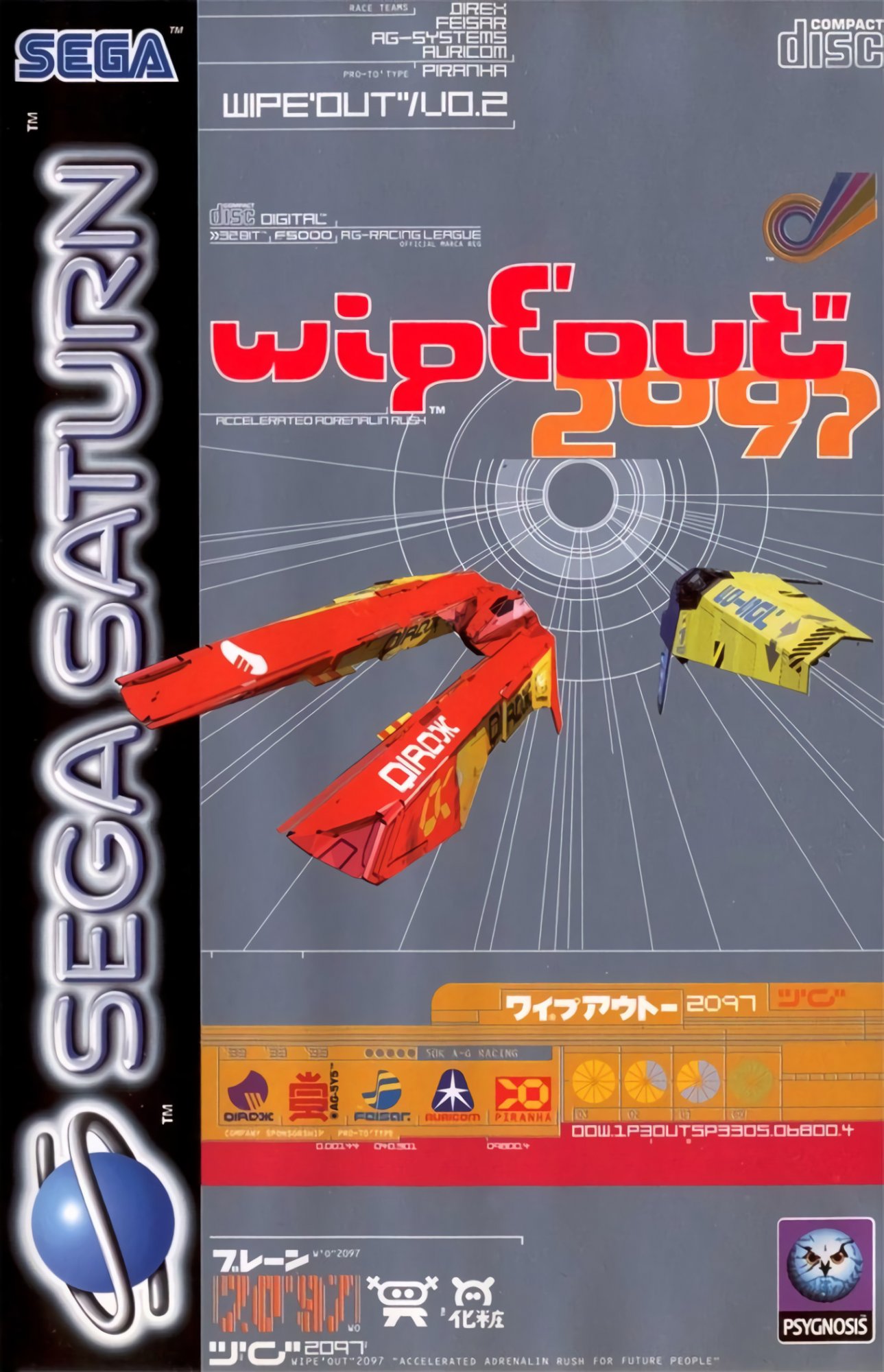 Console : Saturn
Language :

Multiplayer : 2 players
Year : 1997
Developer : Psygnosis
Publisher : Psygnosis
WipEout XL is set in the year 2097, around four decades after its predecessor. Instead of the F3600 anti-gravity racing competition, the game features an even faster and more dangerous tournament: the F5000 AG league. The gameplay system is similar to that of the previous game: players race against each other or computer in high-speed futuristic environments, liberally picking up weapons scattered around the stages and using them against the opponents to finish the race in the highest position.

Each vehicle is provided with a shield; once this shield is breached (by weapons or other kinds of damage), the craft explodes. As in the first game, the vehicles move at very high speeds. The game's four difficulty levels are used to crank the speed up and down, with the highest setting corresponding to the highest speed. In addition to the main championship mode, there are also challenge modes, winning in which rewards the player with faster game settings, new tracks, and new vehicles.

Like its predecessor, the Saturn version of Wipeout 2097 lacks the licensed music heard in the PlayStation version of the game, instead being composed entirely by Psygnosis' house band, Cold Storage. It runs at a slightly lower resolution and lacks the transparency effects seen in the PlayStation version, but otherwise retains all the features of its sibling. Loading times are also quicker on the Saturn.
There are no images in this album yet
---
User Feedback