The King of Fighters '99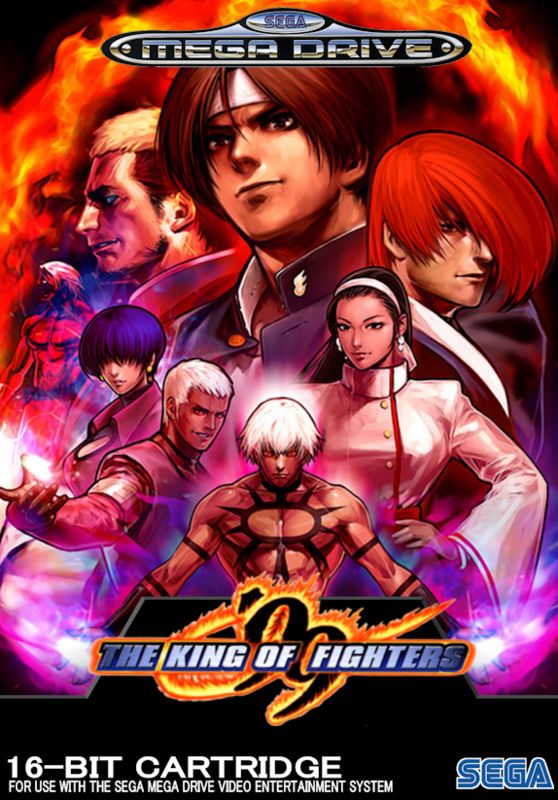 The King of Fighters '99 est un jeu de combat sans licence publié pour la console Sega Mega Drive / Genesis par X Boy comme une suite de "The King of Fighters '98".
"The King of Fighters 2000", a été libéré l'année suivante.
Le jeu se joue à 3 contre 3 comme l'opus précédent. Chaque personnage a ses propres coups spéciaux et un super move. De nouveaux lieux existent et quelques-uns de ceux utilisés sur l'opus précédent ont été modifiés de manière significative.
Les commandes sont les mêmes que le 98. Le bouton A blocs, B et C coup de point et coup de pied respectivement. Un mouvement ultra peut être fait à chaque fois que l'icône en dessous de l'écran est au MAX.
Chaque personnage dispose d'une version "Orochi" ou "mal". Ceux-ci sont souvent considérés comme de simples recolorations mais sur ce jeu, ils sont de véritables versions alternatives. Leur moveset de base est généralement le même, mais leurs coups spéciaux et les super move sont totalement différents de leurs versions original. Les seules exceptions sont les trois nouveaux personnages Cycl, Vega, et Loro, qui ont les mêmes mouvements dans les deux formes.
There are no images in this album yet
---
User Feedback