Super Robot Taisen Gaiden - Masou Kishin : The Lord of Elemental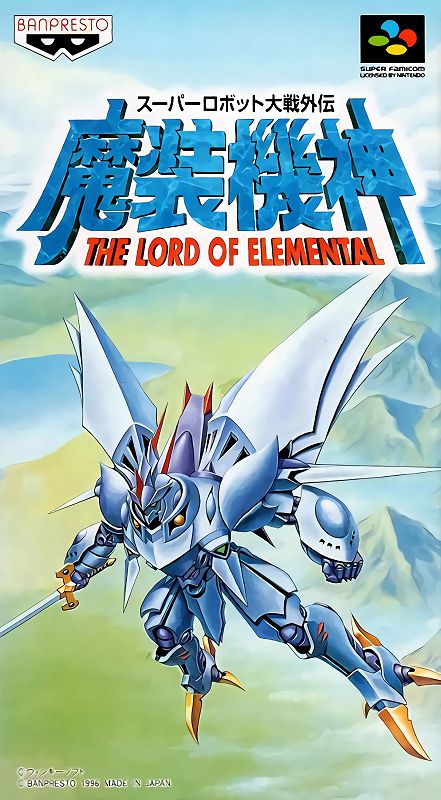 Console : Super Nintendo
Language :

Multiplayer : 1 player
Year : 1996
Developer : WinkySoft
Publisher : Banpresto
Super Robot Taisen Gaiden: Masou Kishin - Lord of Elemental focuses on the Masou Kishin subplot of Super Robot Wars' Classic Timeline. Aside from Super Robot Wars EX, the plotline wasn't given much attention before; the main focus was on Bian Zoldark's Divine Crusaders (Super Robot Wars 2) and later the threat of the Inspectors (Super Robot Wars 3) and Guests (Super Robot Wars 4).
Part 1 of the game elaborates on the background of Masaki Andou, explaining how Masaki became the pilot of the Cybuster and how he came to hate Shu Shirakawa. This part ends with Shu escaping to the surface and Masaki chasing after him, setting up the latter's introduction into SRW2. Part 2 takes place after the end of the war with the Guests (SRW4), and follows Masaki's and Shu's battles in La Gias.
This game was released before SRW4 was retconned in favor of Super Robot Wars F and F Final; however, the changes don't affect the Masou Kishin plot.
Further information :
Translation version 1.05 (Fixed various bugs and misspelling)

Thanks to Aeon Genesis Team for this translation.

A patch improving the music on various points of the game has also been installed.

There are no images in this album yet
Related videos
---
User Feedback