StormLover Kai!!
Download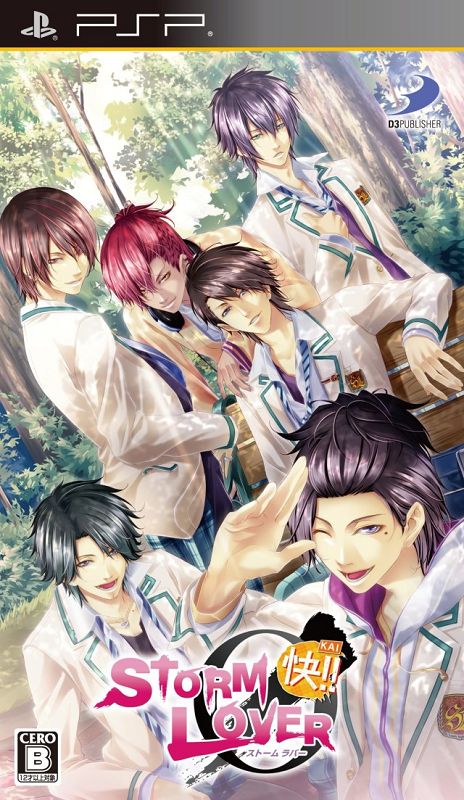 Console : Playstation Portable
Language :

Genre : Adventure - Visual Novel
Multiplayer : 1 player
Year : 2012
Developer : D3Publisher
Publisher : D3Publisher
Popularity : 1

Storm Lover is a tempest that blows itself into the world of otome dating sims. By allowing gamers to break up with their game boyfriend and developing a love triangle, the game opens the door to a slew of deliciously chaotic situations. The kai!! version strengthens the game by giving it more dating scenes. The bakka couple dialogue becomes sweeter and the bored period becomes even colder. The game also comes with the epilogue chapter and event graphics for the gamers to unlock.
---

Tips :
Traduction version 0.9

Merci à jjjewel et thexyz pour cette traduction.
---
Retour utilisateur