Super Air Diver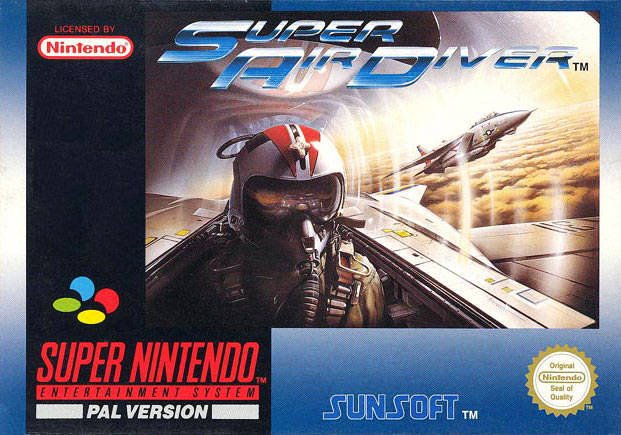 Console : Super Nintendo
Language :

Multiplayer : 1 player
Year : 1993
Developer : Copya Systems
Publisher : Sunsoft
Released in July 1993, Super Air Diver, also known as Lock On in North America, is a Dog Fight game.
This is the sequel to the Sega Mega Drive exclusive Air Diver.
You play as Jack Steel the best pilot in the Air Force, and you will have to, single-handedly, destroy the threatening military invasion.
To achieve your objective, you will have to complete eight missions aboard military aircraft.
Four planes are therefore offered to you: two for air combat and two others for ground attacks, plus a special one for the final mission.
What is obvious when you start your missions is the perfectly mastered, fluid and very fast mode-7 !
The realization is really successful, offering a large banner at the top offering various indications concerning the plane as well as a radar very useful.
The soundtrack is also effective and sets the mood with alarms and inspired music.
Your weaponry is decent, ranging from homing missiles to decoys.
The missions will consist of destroying planes in flight or destroying ground targets, day and night.
Super Air Diver is a very good aerial combat game with its impressive mode-7 that feeling during loops and its very 90's atmosphere.
Asmik had managed to master Mode-7 almost as well as Nintendo had in Pilotwings, with the added advantage of delirious speed. They must have been happy with themselves, their game of airplanes would be a sensation in 1993.
Only, bad luck, five months before them, Nintendo released Star Fox and suddenly mode-7 aviation seemed obsolete. Super Air Diver is completely eclipsed.
There are no images in this album yet
---
User Feedback