4
Shadow Hearts II: Director's Cut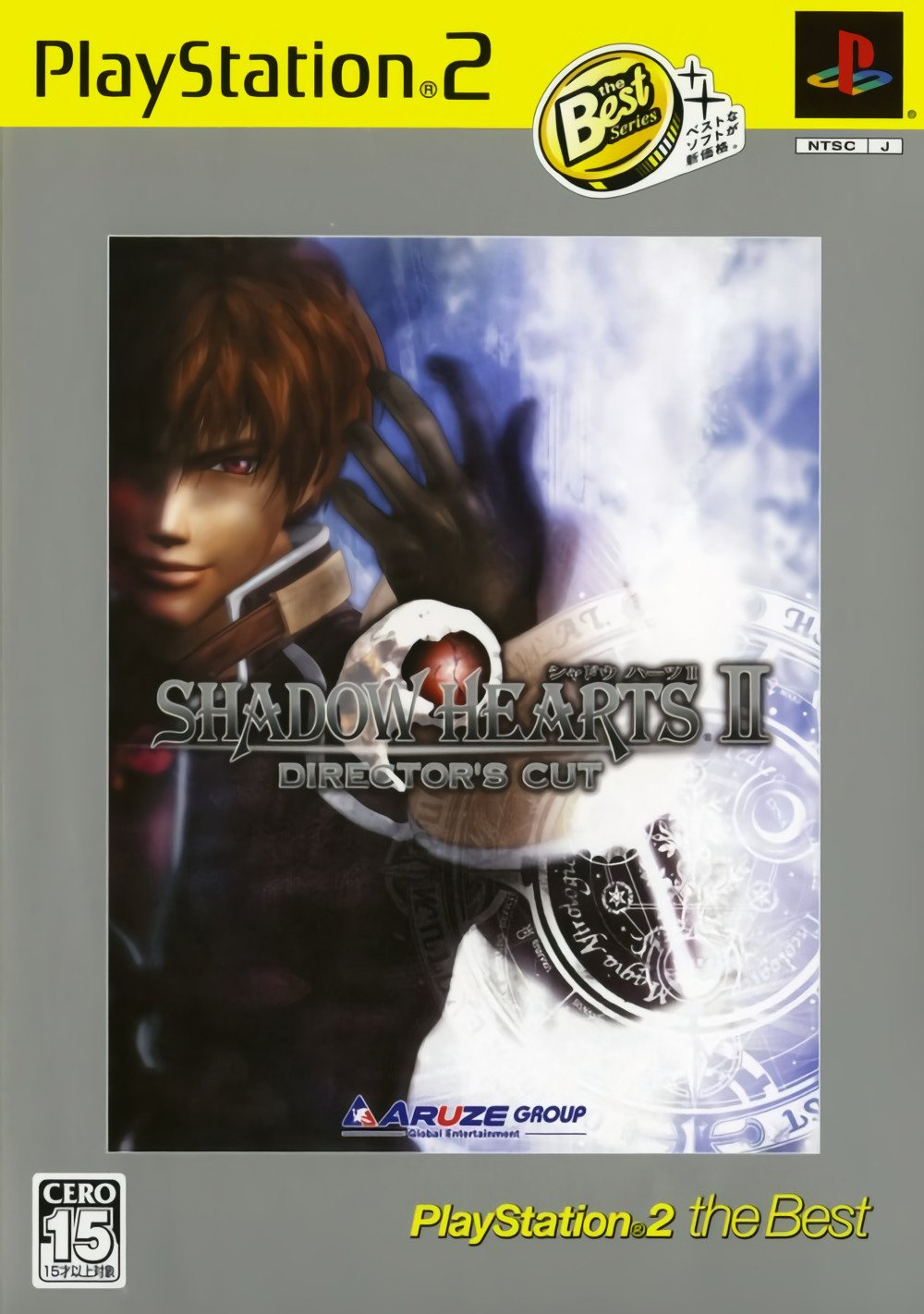 Console : Playstation 2
Language :

Genre : RPG
Multiplayer : 1 player
Year : 2005
Developer : Nautilus
Publisher : Aruze Corp
The year is 1915. War has raised its ugly head to greet the nations of Europe. A year and a half after the events described in Shadow Hearts, the French town of Domremy resists German invasion, rumored to be protected by a demon. The German army sends Lieutenant Karin Koenig along with a man named Nicolas, allegedly an inquisitor from the Vatican, whose task is to exorcise the demon. When the two arrive in Domremy, events take an unexpected turn. Karin meets the young harmonixer Yuri Hyuga, who is afflicted with a curse that gradually saps the life out of him. Yuri travels across Europe and through Russia to the Far East, trying to find a cure before it is too late, and stop a secret society from dominating the world by political and magical means.

Shadow Hearts: Covenant is a direct sequel to Shadow Hearts, continuing its story and featuring the same main protagonist as well as a few recurrent characters. Like the previous game, it is set in a concrete historical epoch with heavy supernatural additions. Several historical characters, such as the Russian princess Anastasia, play important roles in the game's plot.

The game's combat system is similar to that of the predecessor: the Judgment Ring adds an arcade element to the turn-based combat, requiring the player to stop a spinning arrow when it passes specific areas of a ring. There are more ring types in the sequel and more possibilities to customize the ring, modifying its areas as well as status-changing properties. The player can select various difficulty levels based on the speed of the arrow and the size of the ring's areas.

The Sanity Points system and Yuri's special ability to transform into monsters and visit the graveyard for more powerful fusion variants have been preserved. Characters can now team up to perform combo attacks of various properties: standard, hard hit, high angle and knock down. Damage dealt to enemies increases when the player continues a combo with fitting attacks, taking into account the weight type of the enemy and the effect different attack types are having on him. As opposed to the first game, magic is obtained by equipping crests of various elemental types. These crests and the magic spells they contain can be swapped between characters.
There are no images in this album yet
---
User Feedback