SD Gundam World Gachapon Senshi 3: Eiyuu Senki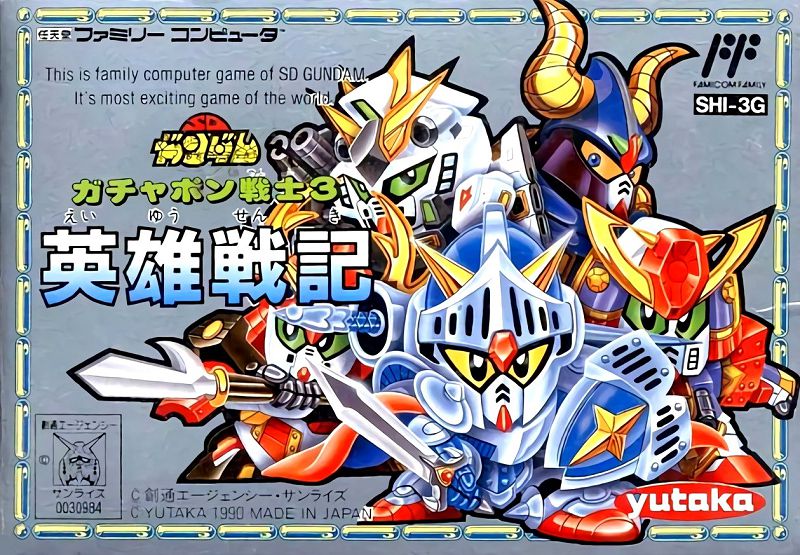 Console : NES
Language :

Genre : Strategy
Multiplayer : 2 players
Year : 1990
Developer : TOSE
Publisher : Yutaka
SD Gundam World: Gachapon Senshi 3 - Eiyū Senki is a strategy video game developed by Bandai, and published by Yutaka in June 1990 on Nintendo Entertainment System. It is a video game adaptation of the series based on the anime Mobile Suit Gundam including Super Deformed Gundam. This is the third installment in a series of five video games.

There are two main game modes, simulation mode and battle mode.
The first one allows to produce units, to move these, and to occupy zones.
The second allows you to launch your units to attack enemy units.

There are 4 types of units which also correspond to stages: that of the ground, the space ones, Sengokuden and Gaiden. There are 10 scenarios for each stage.
Further information :
Translation team:

- MrRichard999
- Dr. Floppy
- [J]
- TheMajinZenki
- FlashPV

Thanks to them.

There are no images in this album yet
---
User Feedback