Install and manage your games directly from the RomStation application.
Quiz $ Millionaire: Waku Waku Party
---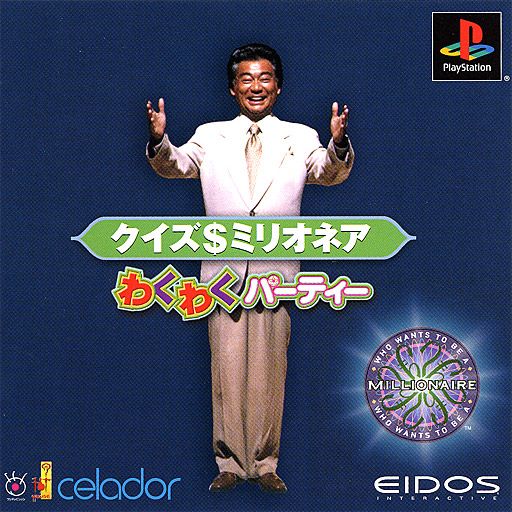 Who Wants to Be a Millionaire? is a television game show which offers large cash prizes for correctly answering a series of randomized multiple-choice questions of varying difficulty. The format is owned and licensed by Sony Pictures Television International. The maximum cash prize (in the original British version) is one million pounds. Most international versions offer a top prize of one million units of the local currency, though the actual value of the prize varies widely, depending on the currency's exchange rate.
Mino Monta hosts the Japanese version of "Who Wants to Be a Millionaire".
Produced by Fuji TV, this version of the show is commonly known simply as Millionaire, not overly distorted by Japanese phonetics. The rules are the same as the original. Prize levels are denominated in Yen as follows: ¥10,000, ¥20,000, ¥30,000, ¥50,000, ¥100,000, ¥150,000, ¥250,000, ¥500,000, ¥750,000, ¥1,000,000, ¥1,500,000, ¥2,500,000, ¥5,000,000, ¥10,000,000.
There are no images in this album yet
In the same series
User Feedback