God of War: Chains of Olympus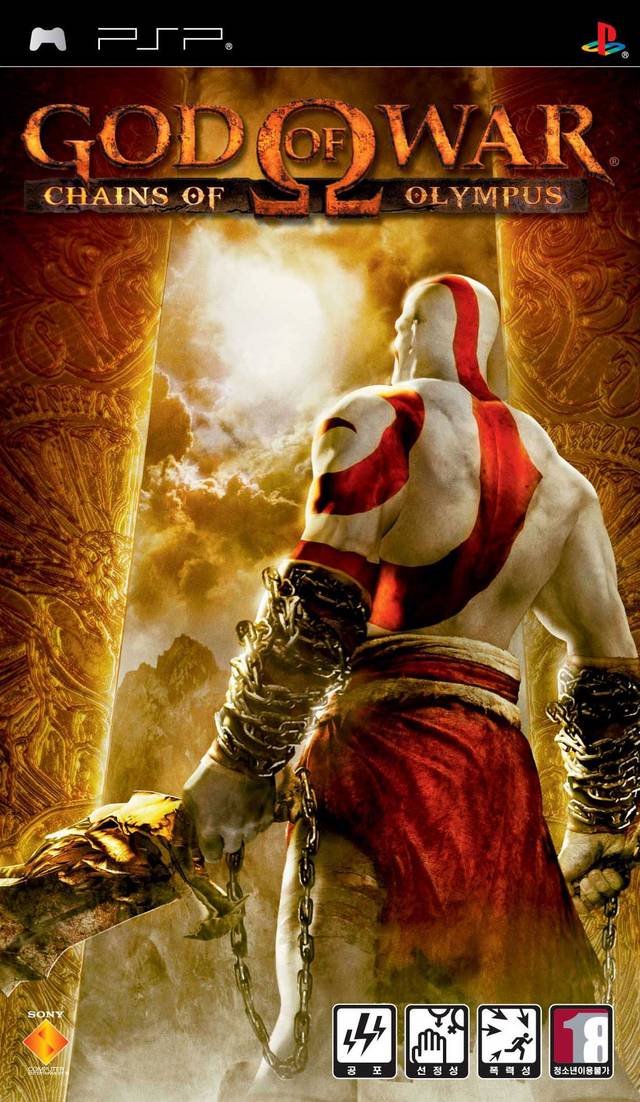 God of War: Chains of Olympus for PSP is a video game developed by Ready at Dawn Studios in 2008. It was the first game in the series to be released for the PSP, the second being Ghost of Sparta. It is a prequel to the video game God of War and takes place after God of War: Ascension. The game takes place in the period in which Kratos served the Gods of Olympus for ten years. Over the years, Kratos had to complete several goals in order to achieve redemption for the nightmares that haunt him.
Kratos, the main character in the God of War series, uses an array of both weapons and magic powers to fight a variety of enemies, with most of them based on monsters of Greek myth. All throughout the game, Kratos can find red experience orbs which allow him to level up his weapons and magic powers, as well as Gorgon Eyes and Phoenix Feathers that allow him to increase his health and magic meters. Throughout the story of the game, Kratos obtains numerous weapons and powers from the various Gods of Olympus, with many of them pertaining to classic Greek myth.
There are no images in this album yet
---
User Feedback