Giant Robo: The Animation - Chikyuu ga Seishisuru Hi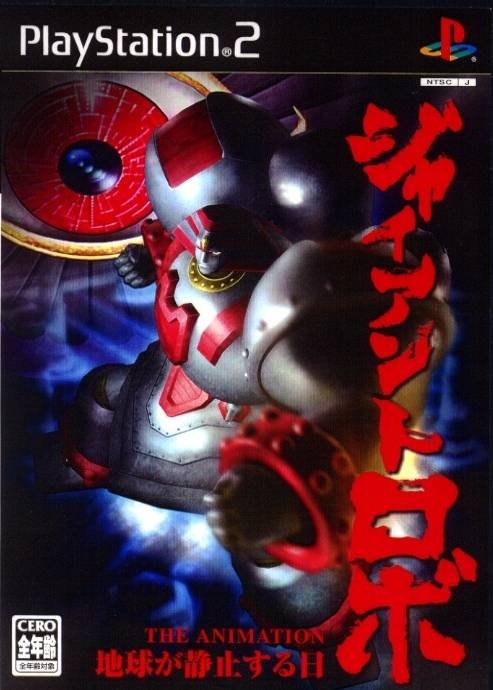 Console : Playstation 2
Language :

Multiplayer : 2 players
Year : 2004
Developer : Tamsoft
Publisher : D3Publisher
In 2023, a revolutionary invention was born: "the Shizuna Drive", thanks to this one, all the energy problems of the planet could be solved. It is a source of energy, non-polluting and economical. All other types of energies were replaced by this invention, and it could open the door to prosperity and peace.
But behind all this there is of course a dark side, a mysterious organization, named "BigFire", is plotting to take over the power of the Earth, its primary goal is to sow chaos by destroying this source of energy, which would allow them to reign supreme.
Fortunately, a group tries to fight against their actions with the help of the "Experts of justice", as well as a young boy, named Daisaku, who will help them with the most powerful android on Earth "Giant Robo". .
In The Day the Earth Stood Still continuity, the player leads Daisaku Kusama and Giant Robo on a quest to defeat Group BF. As Daisaku, the player can pick up items and bonuses from the battlefield; as Giant Robo, the player fights with other mechas. A Versus mode allows players to compete against each other using one of the robots featured in the series.
Further information :
Avec l'émulateur PCSX2, si l'écran est noir, cliquez sur la touche "F9".

There are no images in this album yet
---
User Feedback