Primal Rage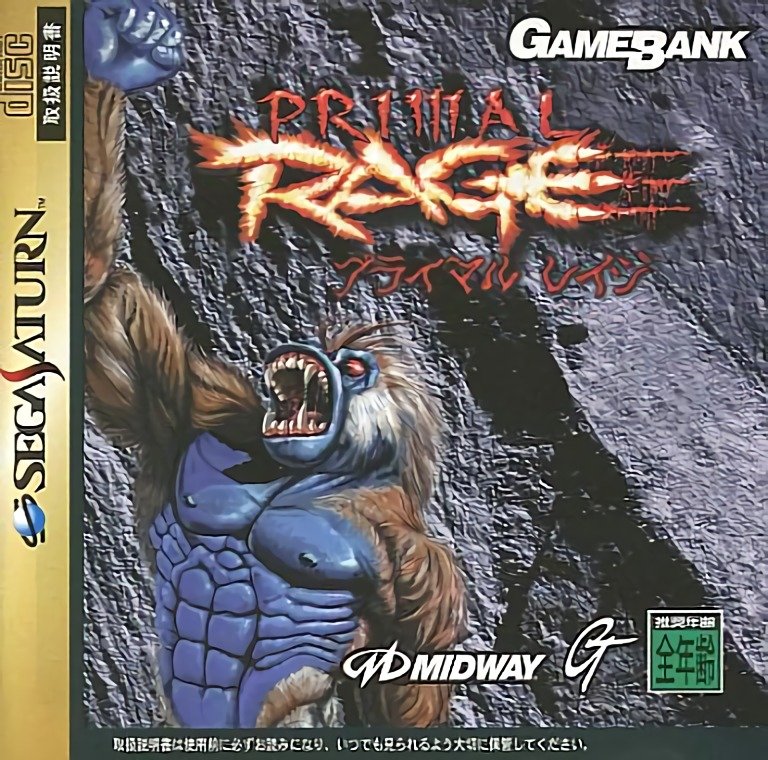 Console : Saturn
Language :

Genre : Fighting
Multiplayer : 2 players
Year : 1998
Developer : Probe Entertainment
Publisher : Game Bank
A meteor struck the Earth, and caused great chaos. Seven gods from ancient times awoke, and are now attempting to take control of the post-apocalyptic world.

Primal Rage is a one-on-one fighting game featuring dinosaurs and giant apes as the fighters. The graphics are done with digitized stop-motion animation. Gameplay is similar to Mortal Kombat in that it is viewed from a side perspective, and features deadly finishing moves at the end of the match.

Select one of 7 ferocious dinosaurs then pound your opponents into submission as you battle for Urth Domination. Blizzard's Freeze Breath and Ice Geyser fighting moves stop you cold just before his Mega Punch hammers you senseless. Diablo's Inferno Flash cooks up a firestorm in one dino barbecuing breath, and the foul, disgusting Chaos dazes you with an abundant supply of Power Puke, Farts of Fury, and Flying Butt Slams. Armadon's Gut Gouger and Gut Fling, Sauron's Cranium Crusher and Talon's Face Ripper and Shredding and Vertigo's Scorpion Sting - every original arcade fighting and fatality move is at your fingertips! Get Ready to Rage!
There are no images in this album yet
---
User Feedback