Pappara Paoon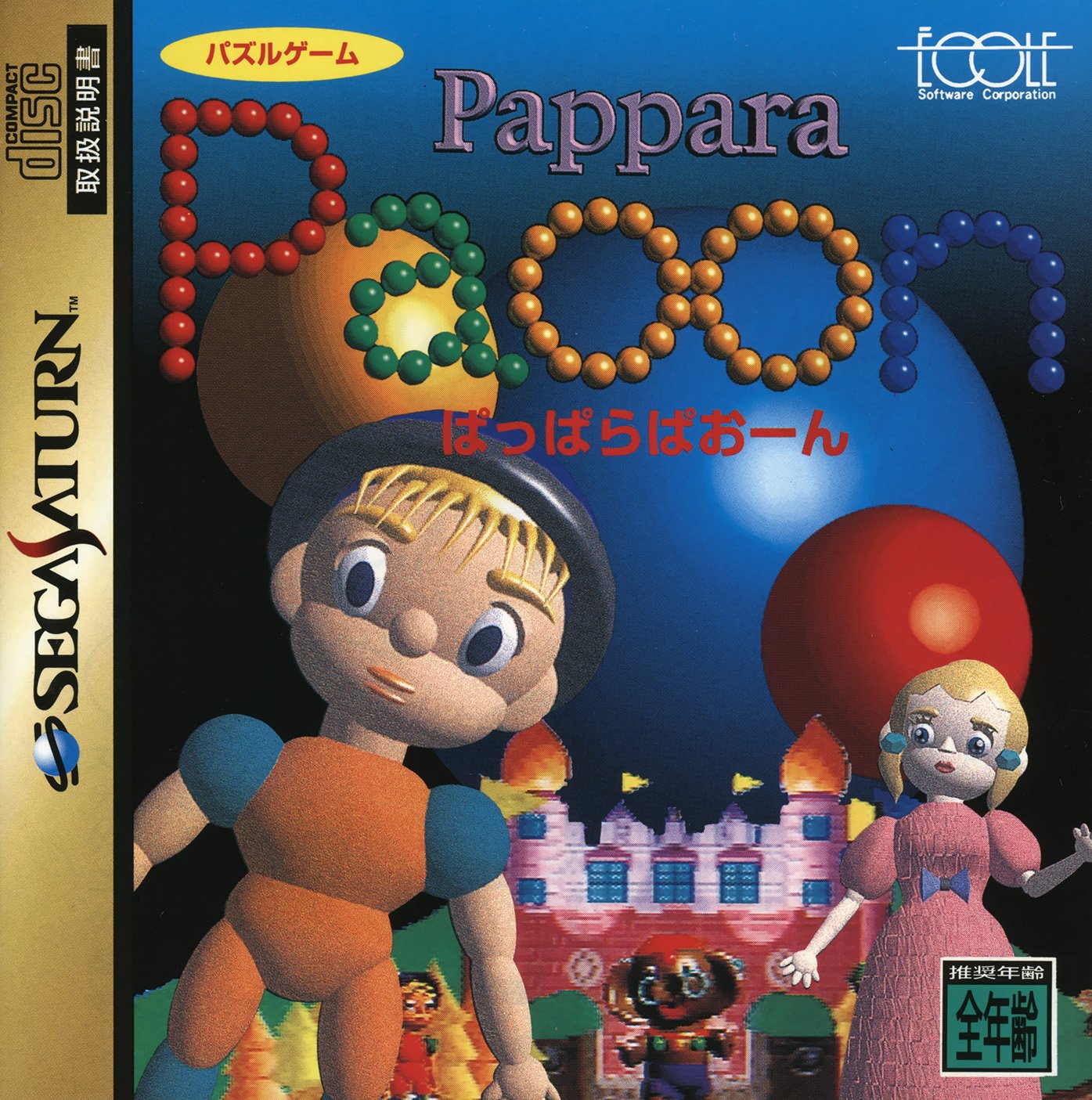 Console : Saturn
Language :

Multiplayer : 2 players
Year : 1995
Developer : Ecole
Publisher : Ecole
Pappara Paoon is a puzzle game similar Puyo Puyo released for the Sega Saturn exclusively in Japan.

A very bare bones, what you see is what you get type of puzzler. There is a vs. CPU mode and a 2P mode. You shoot colored "blocks" (ranging from triangles to circles, etc.) to the side of the screen, trying to "push out" your opponent. It's a halfway interesting concept. If you liked playing "connect four" growing up (I know I did) I guess there are some similarities. You connect four or more like-colors to burst blocks. It's not a terrible game per se, it's just not all that exciting or addicting. Interesting note though, in 2P mode you can play it one of two different ways. One is where you and your opponent can go all out crazy and keep launching blocks OR you can make it more like Chess where there are turns. This is probably the coolest feature of the game. It slows the game down and makes it into a real thinking man's kind of puzzler. For this gameplay system, it works brilliantly.
There are no images in this album yet
---
User Feedback