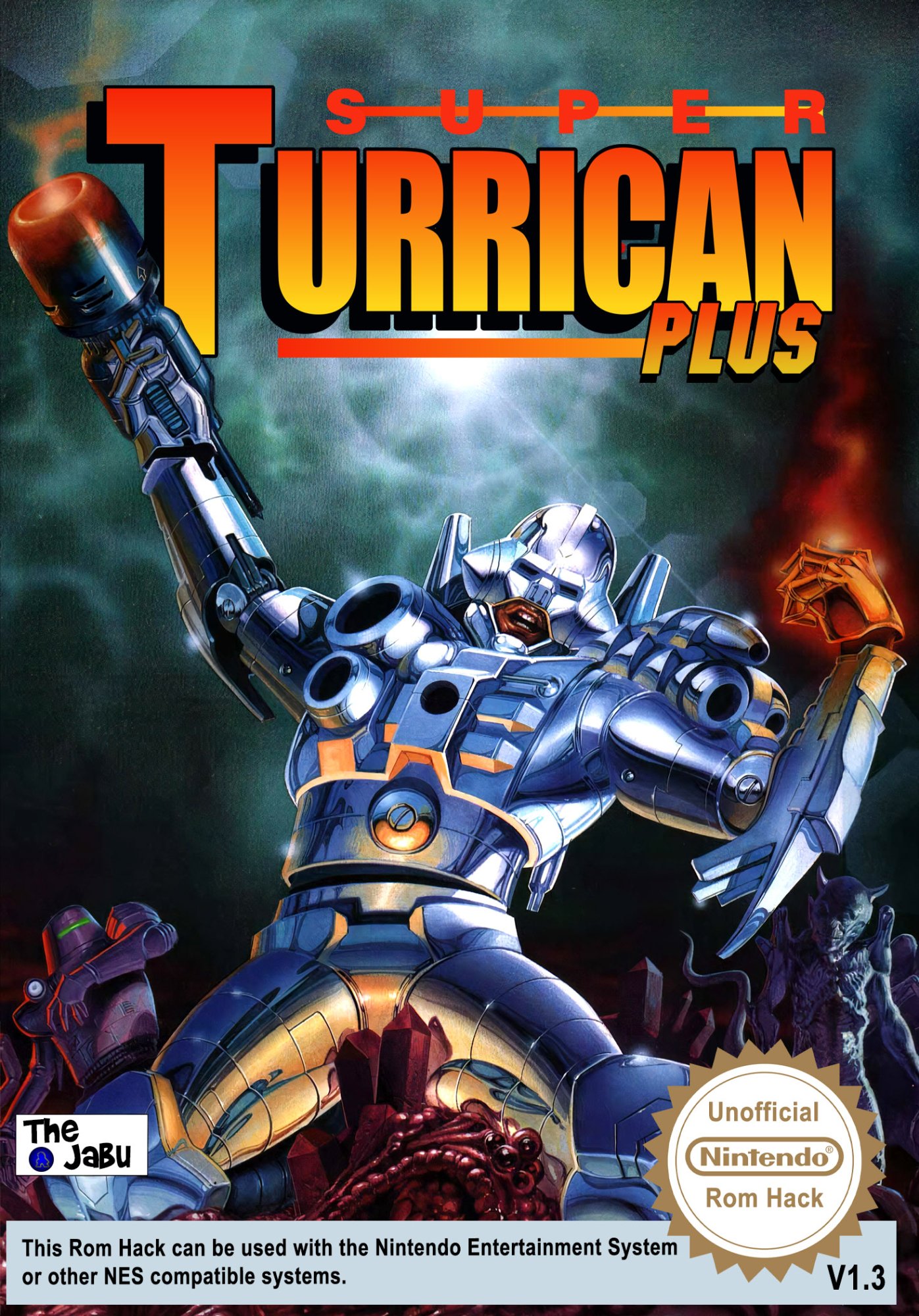 This hack fixes the problems with the scroll when you walk, simplifies the controls, change the sprite of Turrican, and a few other little improvements to make the game more enjoyable.

A long time ago, in a galaxy far, far away, brave rebellious fighters destroyed the menacing hordes of The Machine and its tyranny-spreading satellite, which circled the planet of the brave, the planet called Landorin. The evil moon was gone, but Landorin wasn´t free. The Machine still ruled the surface of the planet. The Landorins retreated to the inner core of their world to await their inevitable death. The machines and mutants, however, went on to roam through the deserted ruins of a long-lost paradise in search of the entrance to the secret caves.

Before the Landorins retreated, they managed to send a desperate cry for help: A last radio signal floats through the endless reaches of the tri-solar system and off to the farthest reaches of the universe. The cry was heard by a man with the courage to face the hordes and free the last survivors of Landorin, a man on his most dangerous adventure ever... Turrican.
Further information :
https://www.romhacking.net/hacks/2244/
Alternative versions
In the same series
User Feedback