Pokémon: Edición Negra 2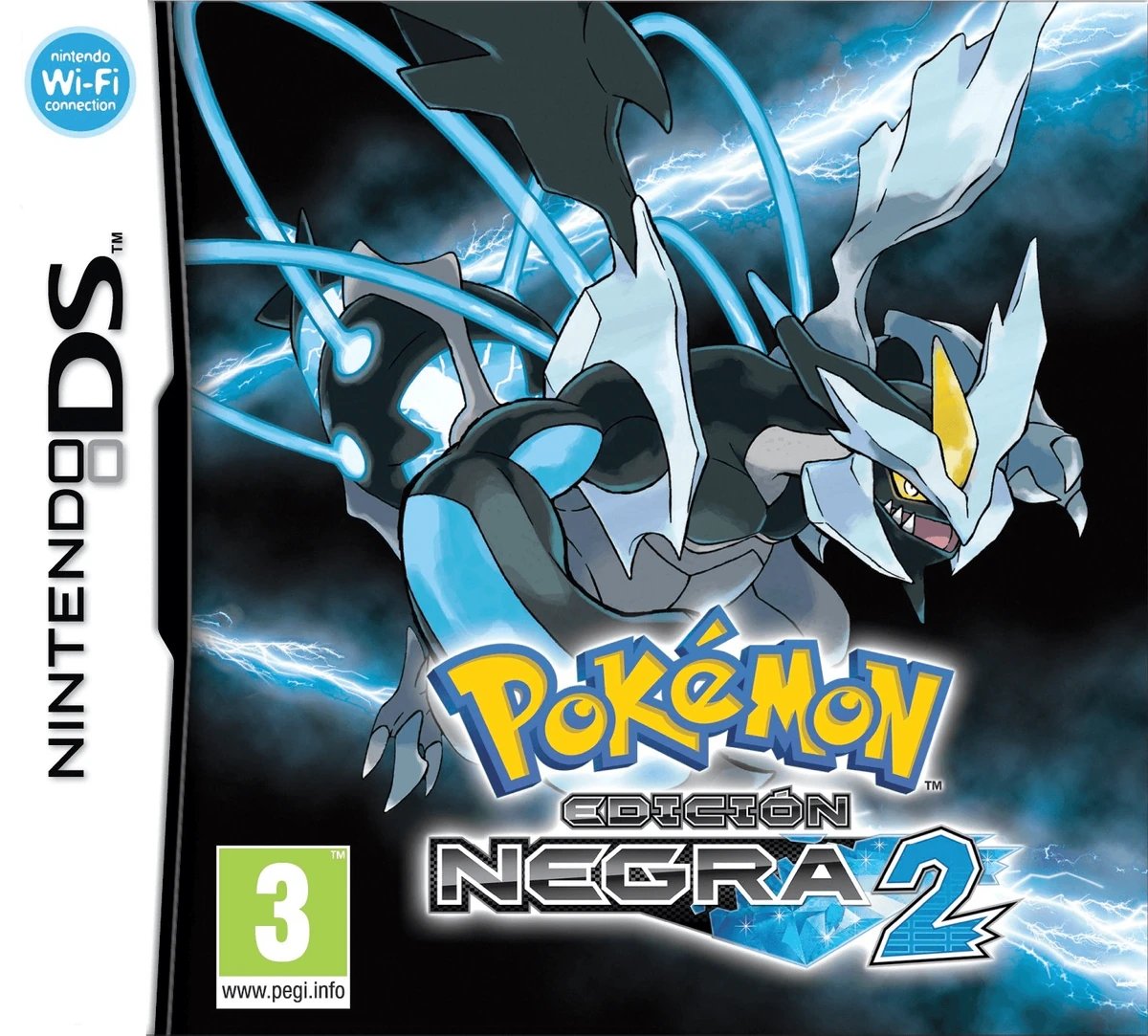 Console : Nintendo DS
Language :

Genre : RPG
Multiplayer : 5 players
Year : 2012
Developer : Game Freak
Publisher : Nintendo
Weekly games : 1

Players return to the region of Unova for Pokémon Black Version 2, the sequel to Pokémon Black Version. The story takes place two years after the events of the previous game. This time there are new locations available, and the game includes Pokémon from earlier games as well as the new ones introduced in Pokémon Black and White. A total of 277 Pokémon can be caught in this game.

Two years have passed since the events of Pokémon Black Version. You are a new Pokémon trainer in Aspertia City, just starting on your journey. Team Plasma hasn't been seen for the last two years, and everything's back to normal...or so it seems. Eventually, you run into Plasma grunts and learn that Team Plasma never broke up at all. The hero of the previous game has left Unova, and it's up to you and your best friend to stop them.

Some changes have been made to Unova. One of the Gym Leaders from the previous games was replaced by an NPC also from those games. Two new Gym leaders debut, as Cilan, Chili, Cress, and Brycen temporarily retire from their Gyms, so two new Badges are introduced (the previous ones cannot be obtained). Pokéstar Studios allows you to star in your own movies. The Pokémon World Tournament (PWT) allows you to battle against all regional Champions and Gym Leaders (except Koga), and also has a download feature that allows you to download tournament data for special events, such as the real Pokémon World Championships, so you can play against computer opponents based on the contestants.
There are no images in this album yet
---
User Feedback