Dessine ton héros : Bob l'éponge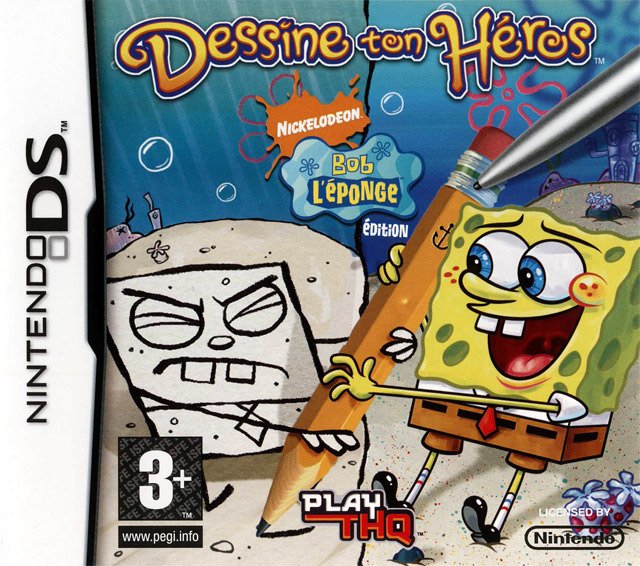 Drawn to Life: SpongeBob SquarePants Edition is a Drawn to Life version featuring characters from Nickelodeon's SpongeBob SquarePants franchise. Just like in the original Drawn to Life, the player can create characters and objects by drawing and doodling on the touchscreen with the DS Stylus. Once the player draws an image on their DS, it then comes to life on screen to assist them in various ways.

The story begins when SpongeBob and Patrick comically stumble upon a magical pencil that brings whatever it draws to life. Unfortunately, the evil SpongeBob drawing DoodleBob also gets a magic pencil of his own which he uses to cause havoc all over Bikini Bottom. The player must draw their own unique hero that has the power to defeat DoodleBob's rogue drawings and rescue SpongeBob and his friends in Bikini Bottom.
There are no images in this album yet
---
User Feedback