The Lion King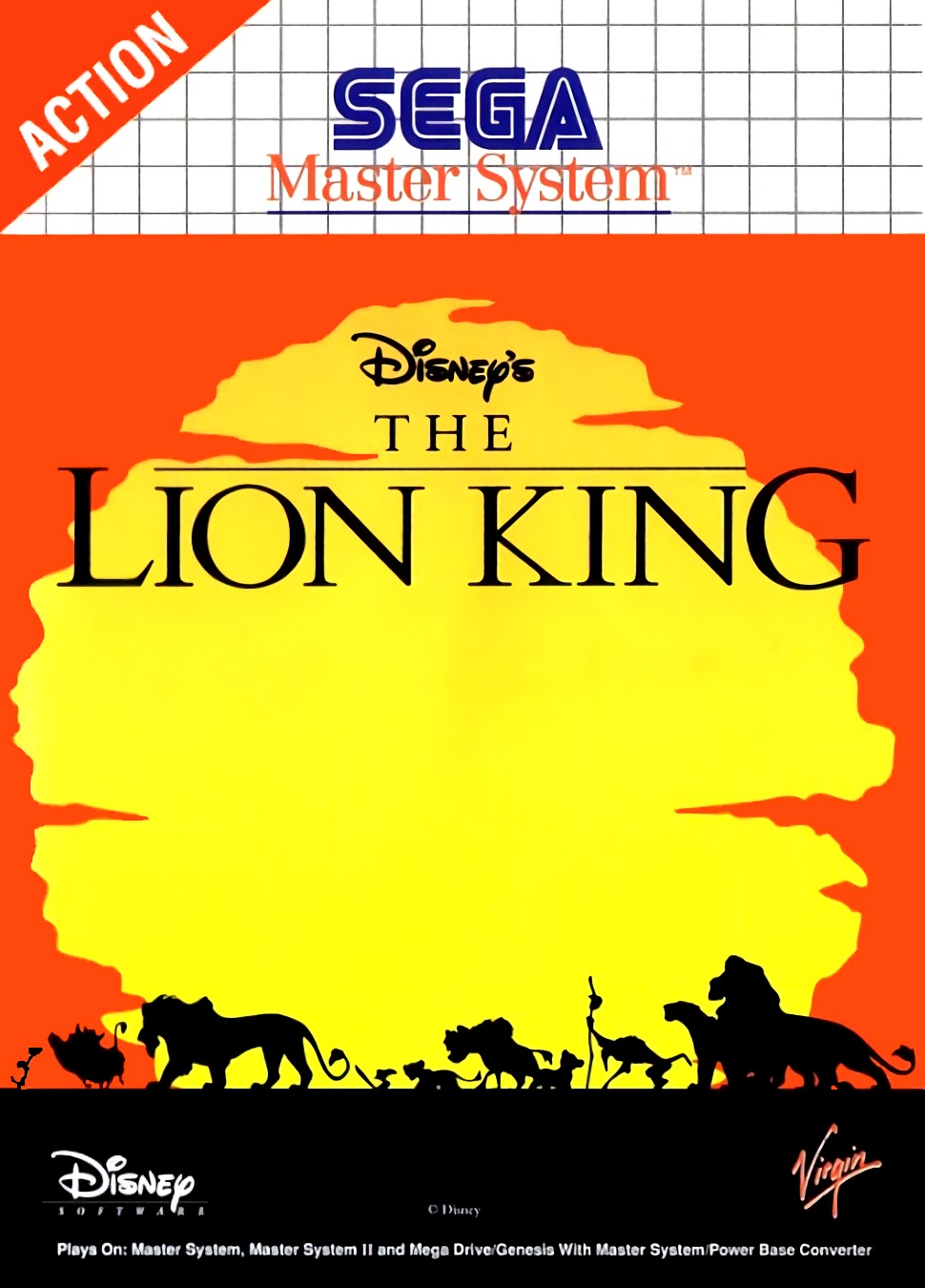 Console : Master System
Language :

Genre : Platformer
Multiplayer : 1 player
Year : 1994
Developer : Syrox Developments
Publisher : Virgin
Weekly games : 7

The Lion King is a side-scrolling platform game based on the Disney animated film of the same name. The version for Sega's 8-bit systems is based on the 16-bit version and has the same general gameplay and the same level themes, but its own level designs and other differences.
The player controls the young lion Simba through ten levels, all based on locations from the film. In the first six, Simba is a cub, from level seven on he is an adult. The two forms differ slightly in abilities: young Simba can roll sideways, damaging enemies that are in the way. Only adult Simba can slash enemies directly with his paws, while both can use their roar to temporarily stun and jump on top of enemies to defeat them. Several stages end with boss fights against the likes of a hyena and an orangutan, with the final level consisting only of the fight against main villain Scar.
In most levels, various power-ups can be collected, many of which come in the form of bugs. These include health restoration, temporal invincibility and upgrades for the power of Simba's roar and slash. Other items to collect include extra lives and continues as well as diamonds which enable the playing of a bonus rounds after finishing a level.
In the bonus round, the player controls the warthog Pumbaa, who must catch melon seeds falling from the top of the screen. For every ten seeds collected, an extra life is awarded at the end. Accidentally catching bugs removes seeds, however.
There are no images in this album yet
Related videos
---
User Feedback