Shrek: Fairy Tale Freakdown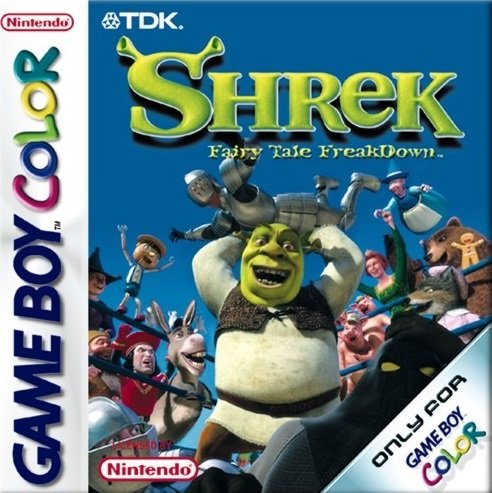 It's a hassle at the castle as you compete for the title of "Ultimate Champion" in Shrek Fairy Tale Freakdown! Play one of nine characters from the feature film "Shrek" and make your fairy tale opponents run, run, run all the way home!
In this Street Fighter 2-style 2D one-on-one beat 'em up, you can choose to play as characters from the movie Shrek, including Shrek himself, the Gingerbread Man, Thelonius, and six other included personalities. All characters have their own signature moves, but as you move on through the quest more special powers are unlocked - these include speed, invincibility, and strength.
Shrek: Fairy Tale Freakdown appears to be aimed to towards young children, due to the character theme and the lack of blood. It is purely a single player game.
There are no images in this album yet
---
User Feedback