Ganbare Goemon - Kurofunetou No Nazo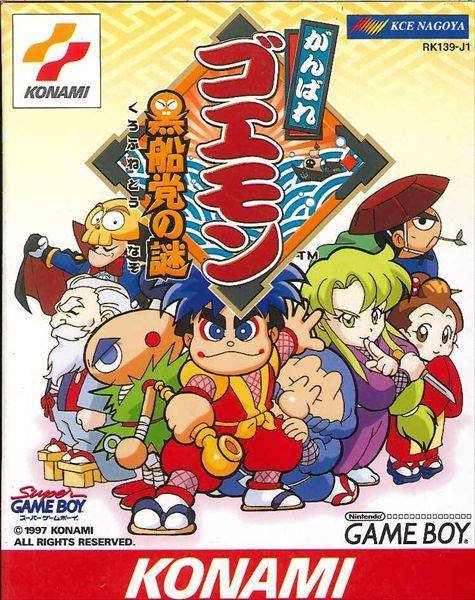 Console : GameBoy
Language :

Multiplayer : 1 player
Year : 1997
Developer : Konami
Publisher : Konami
Role play and action, like its elder; the second Game Boy part of the Goemon saga sees the brave ninja and his friends Ebisumaru and Sasuke fight against pirates sowing chaos in feudal Japan. The ability to control three heroes with diverse talents, as well as the emphasis on puzzles and mini-games, make this title a success.

Oh no! The evil Skull King and his army of evil pirates are plotting to take over Ancient Japan! Only Goemon, Ebisumaru, Sasuke and Yae stand in their way. Fight your way through Gadget Castle, The Black Ship Skull, The Demon Cave and Skeleton Island as you make your way to face off against the Skull King himself.

Mystical Ninja Starring Goemon is an overhead action game with light RPG elements, similar to Link's Awakening. Players explore towns, dungeons, castles and more, searching for treasure chests and attacking enemies. There are also shops and inns where you can purchase items or rest to recover your strength.

At the end of each level, there is a boss waiting for you. However, to defeat them, you must compete in a mini-game called 'The Surprise Match'. These mini-games usually feature button-mashing of some kind or a variation on a memory match game.
There are no images in this album yet
---
User Feedback