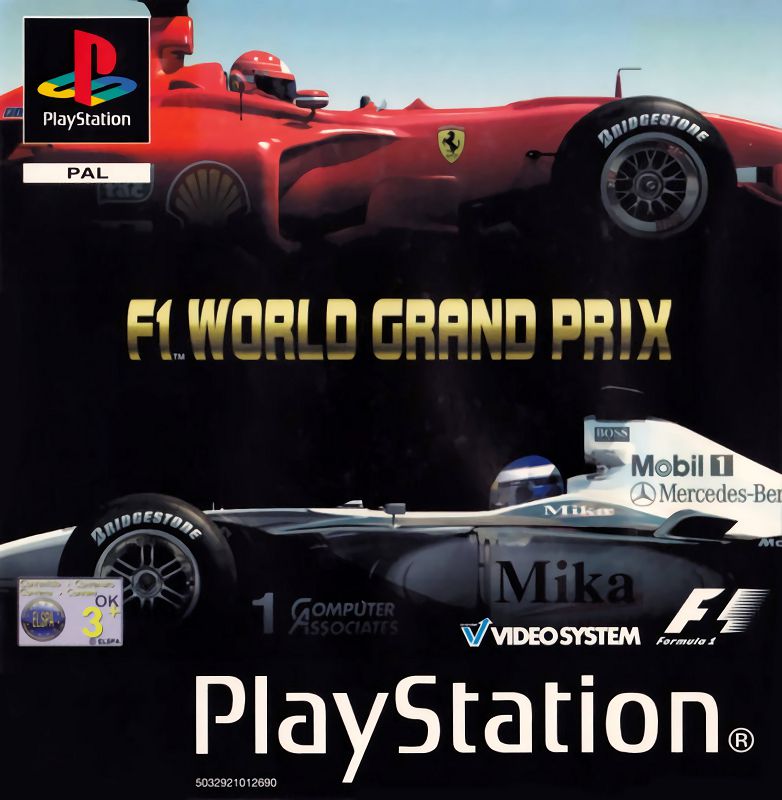 Console : Playstation
Language :

Genre : Racing
Multiplayer : 2 players
Year : 2001
Developer : Eutechnyx
Publisher : Video System
Popularity : 3

F1 World Grand Prix 2000 is a Formula 1 racing sim designed for true fans. Considerable attention has been devoted to realism and historical accuracy. The game features 22 real-life drivers from 11 F1 teams and the action takes place on detailed simulations of real tracks from around the world.


The game features a Challenge Mode that puts the player in special situations based on actual race events that have occurred to F1 drivers. The challenge may be for the player to catch up to the leader with only a few laps to go, or to block out opponents and help a teammate pull ahead. The two-player mode in F1 World Grand Prix 2000 allows head-to-head racing against a friend on a vertical or horizontal split screen.
Il n'y a pas encore d'image dans cet album
---
Retour utilisateur