2
Elf wo Karu Monotachi II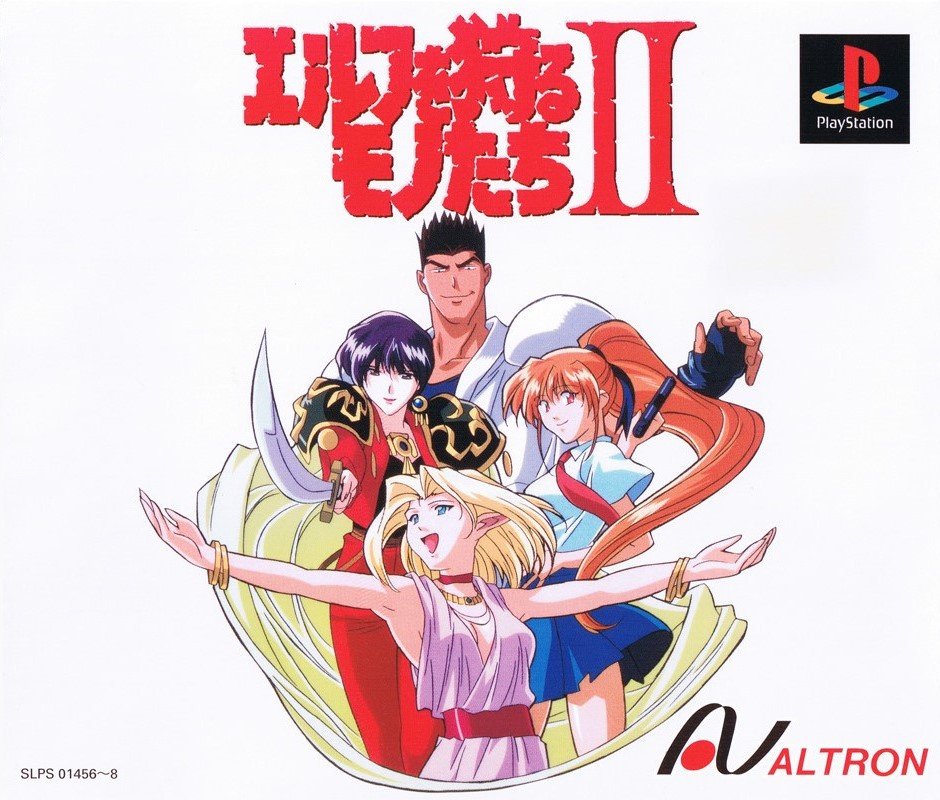 Console : Playstation
Language :

Genre : Adventure - Casino - Visual novel
Multiplayer : 1 player
Year : 1998
Developer : Altron
Publisher : Altron
Elf Wo Karu Monotachi (Those Who Hunt Elves) is a manga series and an animated Japanese television series by Yu Yagami, released in North America on VHS and DVD by ADV Films. The plot revolves around three travellers, the eponymous "Elf Hunters", and the elven sorceress Mistress Celcia.

Elf Hunters seek five spell fragments that have been placed on the skin of elves, similar to tattoos, throughout the magical world they have been transported to. When they find them, they will be able to return to Japan. The Elf Hunters travel by means of a Type 74 tank, which has been transported to the magical world with them.

The reaction of various elves as the team attempts to strip them naked is a primary basis for much of the show's humour, and are more ridiculous than risque. The series is also known for breaking the fourth wall, mostly from Junpei.

Elf wo karu Monotachi 2 is an adventure game based on the anime series, packed with animated movie clips and mini-games. It's the third game that was released on the Playtstation console based on the anime and the sequel to Elf wo Karu Monotachi Kanzenhan.

The most important difference is that there are parts of the game in which the player will have to win some battles, and the battle mode is like an slot machine and have to stop the different images to get a combination to attack, be attacked, life up, etc.

The third 3cd of the package is an extra cd that features characters voices and artwork.
There are no images in this album yet
---
User Feedback