Earthbound : Halloween Hack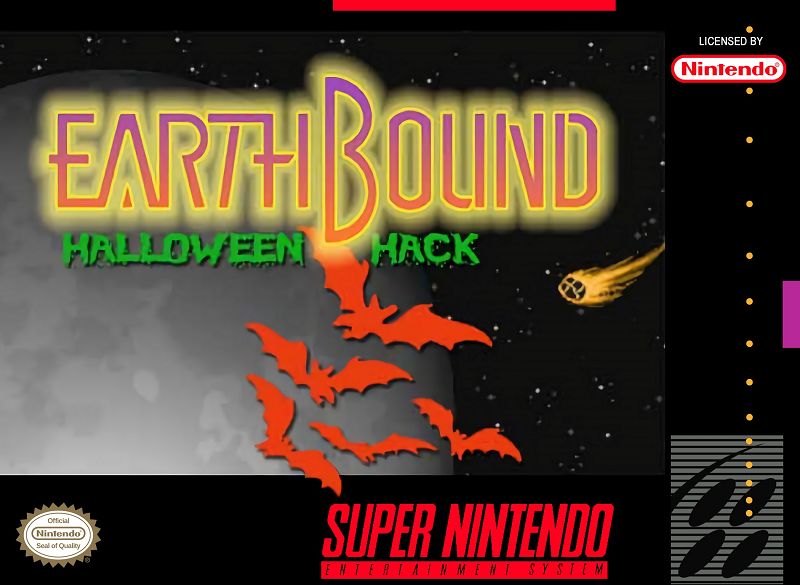 Console : Super Nintendo
Language :

Genre : RPG
Multiplayer : 1 player
Year : 2008
Developer : Toby Fox
Weekly games : 1

Before the release of Undertale, Toby Fox's previous work in game development was entirely through ROM hacks. In October 2008, he released one notable Earthbound hack known simply as The Halloween Hack, and it's gained a good deal of infamy in the Earthbound ROM hack community. Toby Fox has stated that he made the game do a variety of things that had been on his mind, one of those things being that people saw him as "another funny guy".
Well, this is one way to prove them wrong.
The Halloween Hack is almost like a prototype Undertale in terms of theme, comedy, and tone, though with a much more juvenile style, for both good and bad. The game does feel like a proper Earthbound game in many respects, just for an older audience, with the starting town making jokes about a man's OCD, or that one guy who dresses like a Mexican stereotype and loudly proclaims it from his roof. Even the main section of the title has a lot of the same quirky sense of humor. But there's the stench of black comedy and cynicism in the air far more nasty than anything the Mother series could produce, and it's all very hit and miss, especially the use of profanity in the final boss battle. It's not hard to see why Toby Fox looks back on this poorly.
There are no images in this album yet
---
User Feedback