3
Sturmwind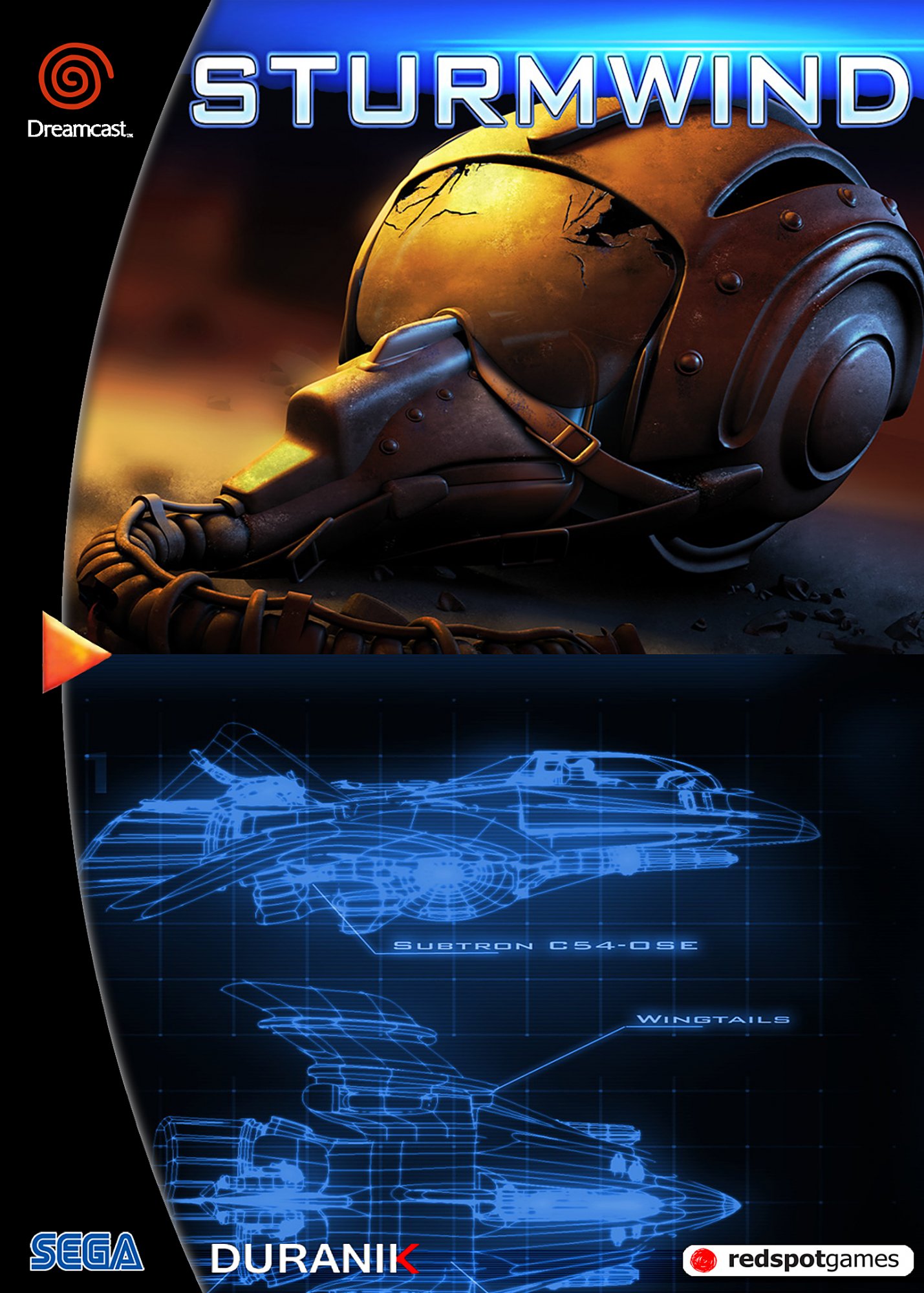 Console : Dreamcast
Language :

Genre : Shoot'em up
Multiplayer : 1 player
Year : 2013
Developer : Duranik
Publisher : Redspotgames
Weekly games : 1

Sturmwind is a horizontally scrolling shoot'em up with 16 levels divided into seven worlds, with each of the levels concluding with a boss fight. However, the course is varied sometimes, as several levels include vertically scrolling passages, and some bosses need to be beaten in a given amount of time.
The game features three different weapons which are given from the start, but can be lost in the course of the game: whenever the ship is hit (the ship is destroyed on the third hit), the currently selected weapon is destroyed. Weapons can be regained by shooting and afterwards collecting a certain kind bonus item. Initially, the item is a score bonus, but once shot, it transforms into a weapon upgrade, further shots will alter the kind of weapon which will be upgraded. A lost weapon can be recovered by collecting the corresponding upgrade, any further improvement by collecting more upgrade requires the weapon be selected. Apart from upgrades, the direction of firing can be switched from forwards to backwards, and another fire mode allows to save up energy for devastating, R-Type-inspired beam.
A number of bonuses like art galleries can be unlocked, and Sturmwind also features a number of achievements like completing any level with only using a certain weapon. Highscores can be entered on a website for comparison by entering a code given by the game.
There are no images in this album yet
---
User Feedback