Shenmue Undub: Definitive Edition
---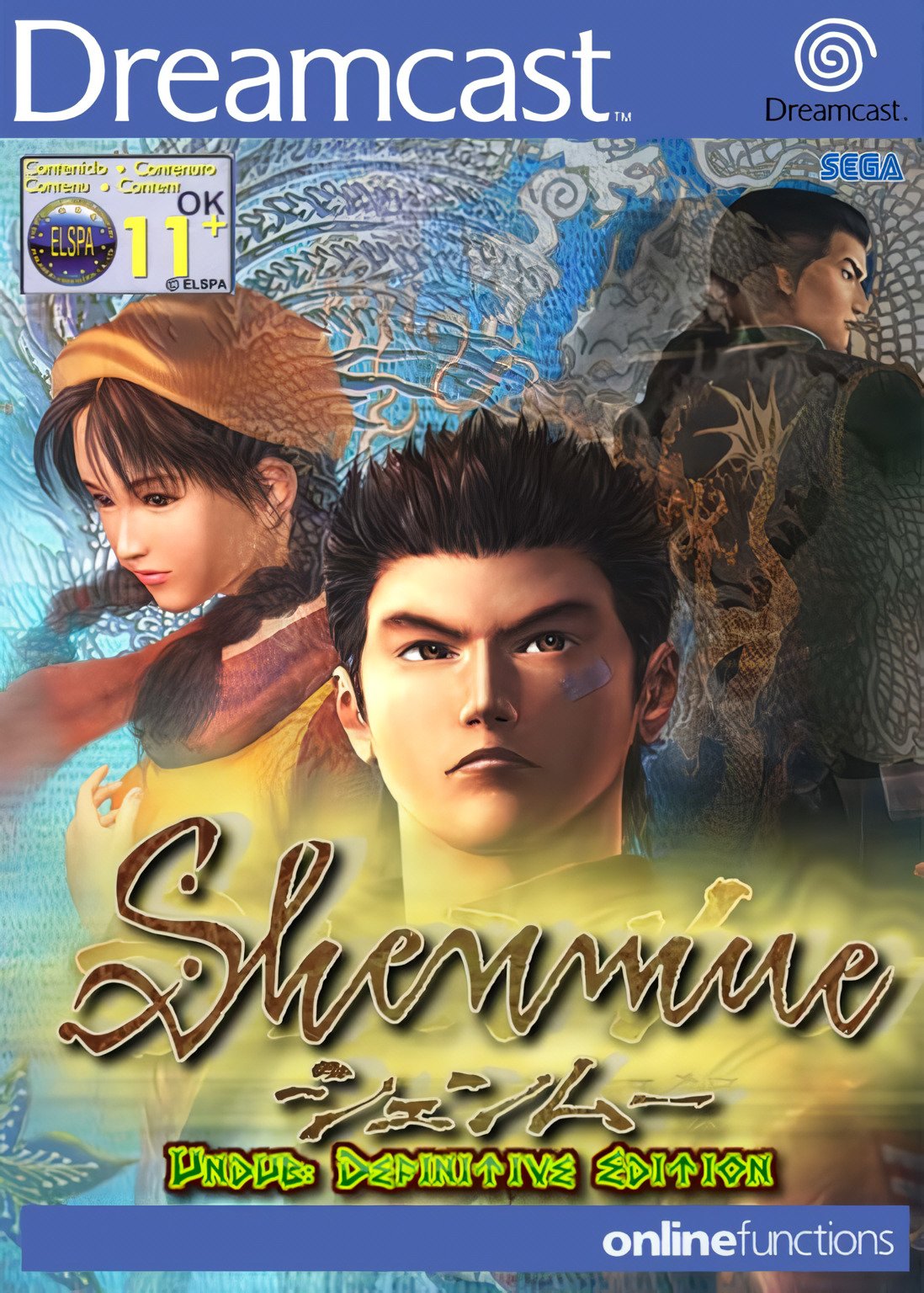 Multiplayer : 1 player
Year : 2000
Developer : Sega-AM2
Publisher : Sega
Weekly games : 2

On a November day when the snow turned to rain, Ryu Hazuki arrives home just in time to see his father killed by Lan Di, a man Ryu's father obviously knew very well. Ryu attempts to stop Lan Di but is effortlessly beaten to within an inch of his life. After recovering from his injuries Ryu sets out to track down his father's murderer, as well as uncover his family's secrets and the mystery of the Phoenix and Dragon mirrors that Lan Di seeks.
Shenmue is a hybrid game that incorporates elements of life simulation, adventure, and fighting with light role-playing. The game is set in a 3D environment that can be freely explored by the player. Much of the gameplay involves talking to Ryu's friends and the various people around town, hoping to find hints or clues that lead to the next step in the story. Any details Ryu learns are written down in his notebook for future review. Ryu can buy items from stores or try his luck with capsule toy machines, but most items that can be bought have no purpose outside of filling his inventory. Ryu can also visit an arcade and play accurate versions of Hang-On and Space Harrier, as well as games like darts and pool.
Ryu is a trained martial artist, and while a true martial artist knows it is better to avoid a fight, sometimes it is still necessary. Ryu can train his moves, either by repeatedly doing them while training or by sparring with his friend Fuku-san, which constitutes the role-playing element of the game. The fighting system is similar to that of the Virtua Fighter series, although with toned-down air juggling. Ryu's training also gives him heightened reflexes, and sometimes during a cutscene the player will have only a moment to press a button (displayed onscreen) to get Ryu out of danger. Failing an input prompt is not always fatal, but whether Ryu survives or not depends on the danger he was in.
Included with the game is the Shenmue Passport disc. On this disc, players can receive tutorials about various aspects of the game like mini-games or the battle system, watch cutscenes they've already seen in the game, and listen to music from the game. This disc also includes the option to go online to a special site where players can review worldwide mini-game rankings, get hints for the game from Nozomi, review game maps of Yokosuka, trade uncommon items found in the game for even rarer items only available on the passport, and visit the official homepage. This service went offline along with the rest of SegaNet, and all online features are currently impossible to access.
Further information :
This is an undub patch for Shenmue that not only restores the original Japanese audio, it also retranslates the majority of the dialogue, adds better subtitles and restores all the products placement from the original Japanese version.

A huge thanks to Kogami for the original Undub patch, Shenmue Master for optimizations and Phantom River Stone for additional translations.

https://www.phantomriverstone.com/2020/09/shenmue-undub-definitive-edition-video.html
Alternative versions
In the same series
User Feedback