Body Harvest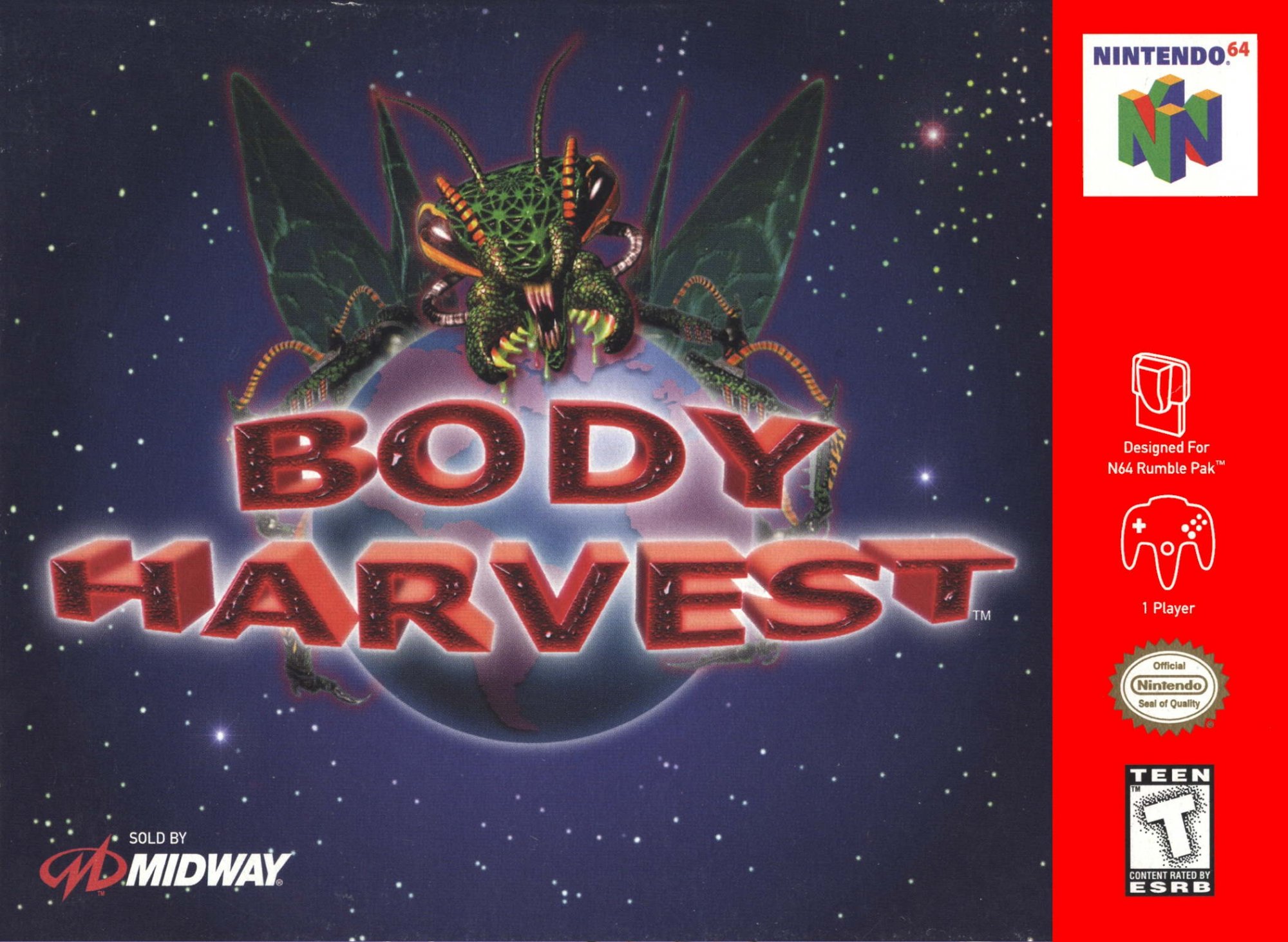 Console : Nintendo 64
Language :

Multiplayer : 1 player
Year : 1998
Developer : DMA Design
Publisher : Midway
Weekly games : 1

The year is 2016. Humanity has been reduced to a few survivors inhabiting the orbital space station Omega. Over the course of the history, aliens visited the Earth every twenty-five years, "harvesting" humans as an organic material. Eventually, they launch an assault on the last remnants of the human race. But Adam Drake, a genetically engineered soldier, comes into possession of a time-traveling device. He uses it to travel to the time periods of human history when aliens performed their deadly attacks. The fate of humanity is in his hands.

Body Harvest is an action and driving game with a mission-based structure. The protagonist travels to various locations and eras (e.g. Greece during World War II, Siberia in the 1990s, etc.) with the goal of stopping alien invasions. Missions can be accessed by traveling to specified areas on the map. Adam can move on foot and use his weapons to kill aliens; however, vehicles usually prove to be a more reliable way of tackling most missions. Adam can use most of his weapons while in a vehicle; in addition, some vehicles are outfitted with their own weapons.

Each vehicle has its own speed, armor, and fuel capacity attributes. Controllable vehicles range from armored cars and tanks to boats, helicopters, planes, and even a space ship during a few missions. Buildings scattered around levels may contain useful items, ammunition, and fuel. The player has to avoid killing innocent people; too many casualties result in a premature end of the game. Typically, the main goals in each area are to destroy the alien Shield Generator, defeat a boss enemy, and proceed to the next stage.
There are no images in this album yet
---
User Feedback