Bakumatsu Roman: Gekka no Kenshi 1-2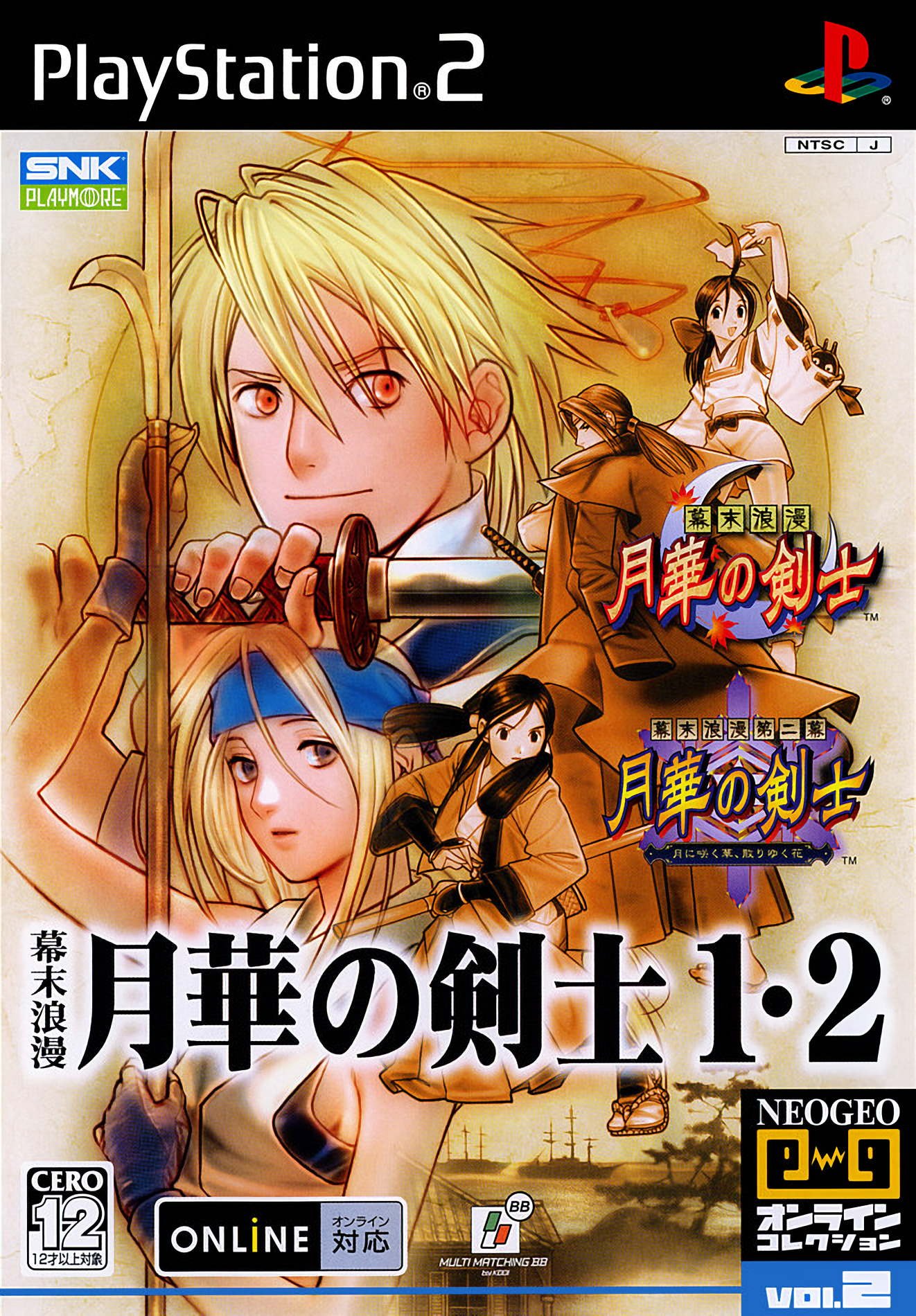 Console : Playstation 2
Genre : Fighting - Compilation
Multiplayer : 2 players
Year : 2006
Developer : SNK Playmore
Publisher : SNK Playmore
Weekly games : 1

Bakumatsu Roman Gekka no Kenshi - 1+2 is a compilation of the two games in The Last Blade series:
- The Last Blade
- The Last Blade 2: Heart of the Samurai
The compilation also includes a color edit mode, arrange music, and all the secret characters from the home versions of the game, as well as online versus play.
* Online gamers may link up through the Multi Matching BB service.
* Before the title screen, a futuristic SNK Playmore introduction starts by counting up the years that the company has been in existence and leads to a retrospective of the company's games which flow into the screen in gold-gilded windows.
* The game select screen features three hexagons on top which hold the options of Last Blade, Online Mode, and Last Blade 2. Five hexagons line the bottom of the screen and represent options for Load/Save Data, Joypad Button Configuration, Adjust Screen, Adjust Audio, and Customize Characters.
* As mentioned earlier, the conversion quality is admirable but given the limitations of the PS2 hardware, frames of animation have been dropped and the audio sounds a tad hollow when compared against the rich and throbbing audio of the Neo Geo original. The PS2 conversions of both games however run fast and fluid with responsive controls.
* Last Blade Game Modes: Story Mode / Short Mode / VS Mode / Time Attack / Training Mode / Option
* Last Blade 2 Game Modes: Story Mode / VS Mode / Time Attack / Training Mode / Option
* The languages supported in both games are English / Spanish / Portugese / Japanese.
There are no images in this album yet
---
User Feedback