2 in 1 Game Pack Spider-Man & Spider-Man 2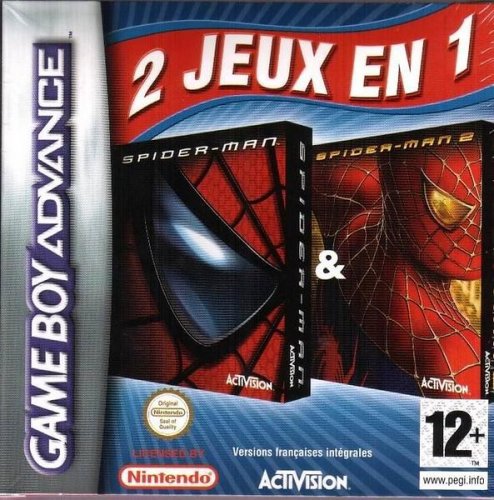 Spider-Man is an action game for Gameboy Advance in which you play as the Spider-Man. The story of the game resumes that of the movie, Peter Parker inherited fabulous powers by being bitten by a radioactive spider. He then decides to use his new skills in the service of good. You have the leisure to roam from roof to roof in the megalopolis of New York and fight against many enemies.
Spider-Man 2 on GBA is a platform / action game putting you in the shoes of Peter Parker. Fly from building to building in the streets of Manhattan to rescue various hostages and get rid of villainous terrorists in need of mandals. The title follows the overall frame of the movie.
There are no images in this album yet
---
User Feedback