Wizardry III & IV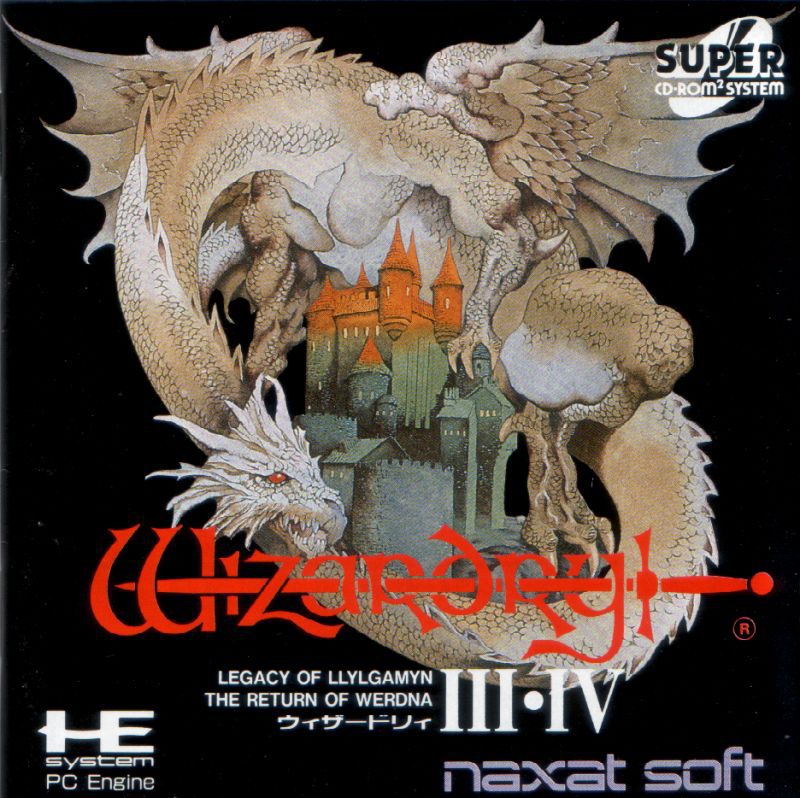 Console : PC Engine CD
Language :

Genre : RPG - Compilation
Multiplayer : 1 player
Year : 1994
Developer : Sir-tech Software
Publisher : Naxat Soft
Wizardry III・IV contains two role-playing games from the Wizardry series: Legacy of Llylgamyn and The Return of Werdna. Both games were ported to the PC Engine (TurboGrafx) CD console with various enhancements, unreleased separately. The player automatically starts playing Legacy of Llylgamyn; playing The Return of Werdna can be accessed via "Utility" option in the town menu. Though the game(s) are rather faithful in gameplay and graphical design to the original computer versions, the enhancements are significant enough to consider this a remake.

Unlike the computer originals with their vector lines, the dungeons have simple graphics now. Enemy sprites are also drawn in a more detailed fashion. A pre-made party of six is available to the player right at the beginning, consisting of characters with generic names ("Fighter", "Samurai", etc.); creating own characters (unlike in the modified PC Engine CD version of Might and Magic), however, remains possible. Naturally, in The Return of Werdna the player controls Werdna himself and his summoned monsters. Another notable change is the inclusion of orchestrated CD audio music for dungeon navigation and (optionally) for battle music.
---
User Feedback