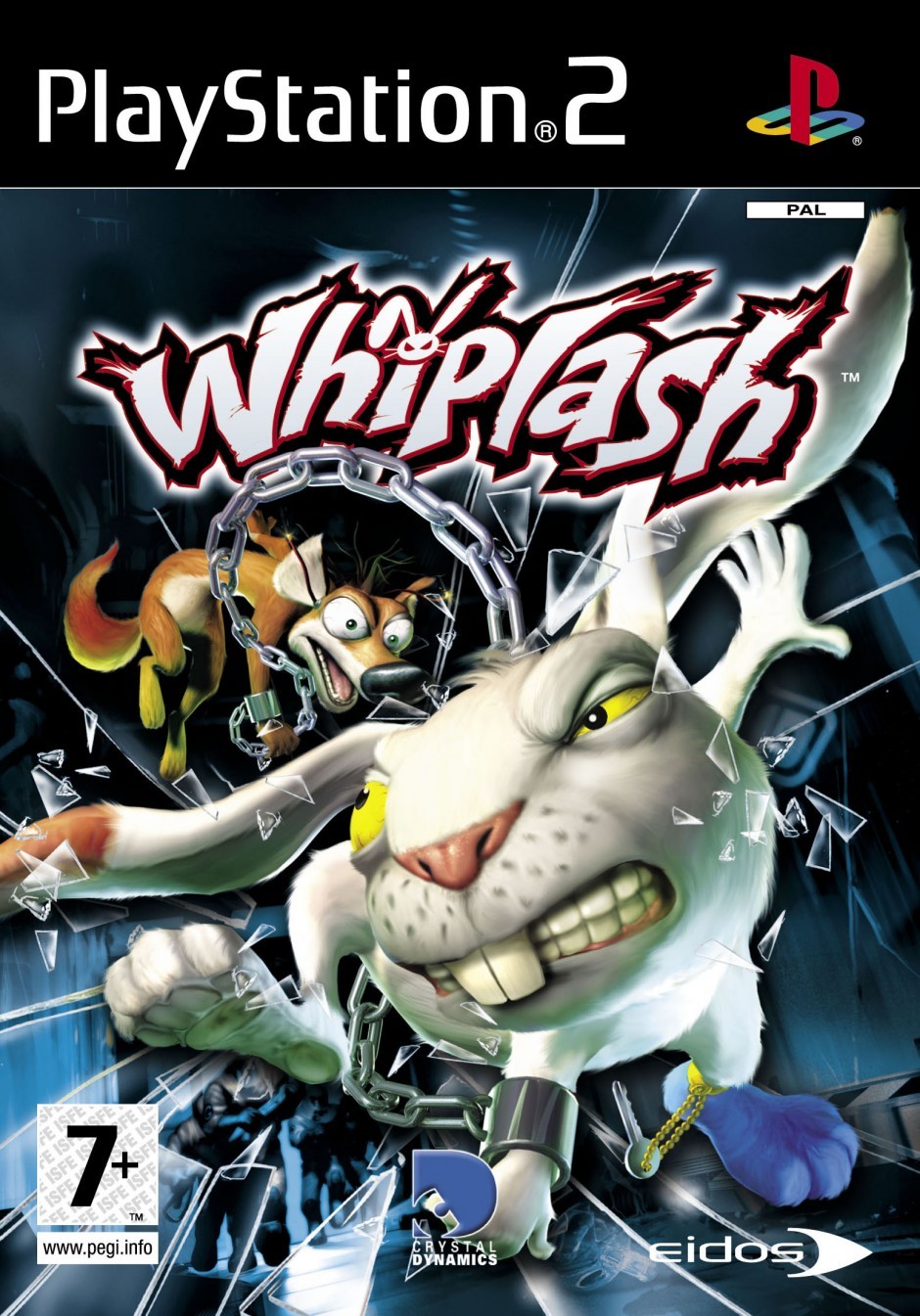 Console : Playstation 2
Genre : Action - Platformer
Multiplayer : 1 player
Year : 2003
Developer : Crystal Dynamics
Publisher : Eidos Interactive
Popularity : 2

Join a shackled animal duo on a mission to both escape and sabotage an evil animal product-testing corporation. Ironically, the chain that links the rabbit, Redmond, to his weasel pal, Spanx, becomes their biggest weapon It can be used as a whip, a grappling hook, or a helicopter. Together, they'll battle a band of baddies, including a giant-syringe-toting doctor, an unsanitary surgeon, crooked rent-a-cops, vicious guard dogs, and a corrupt CEO. The more enemies you defeat, animals you free, and equipment you demolish, the further you drive the shady corporation into bankruptcy.
Chained together and doomed for destruction, you must make your escape from the evil animal testing laboratory. As Spanx, the only weapon and tool you have is the indestructible Redmond
Dip Redmond in toxic waste to poison enemies, electro-charge him to zap attackers, fill him with helium to lift you to higher platforms.
Make your getaway, free other animals and sabotage the twisted corporation.
There are no images in this album yet
---
User Feedback