Virtua Quest (Undub)
Download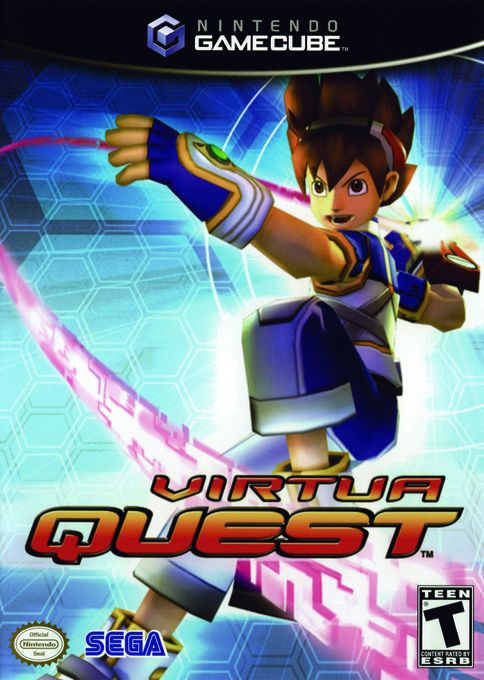 Console : GameCube
Language :

Multiplayer : 1 player
Year : 2005
Developer : TOSE | Sega-AM2
Publisher : Sega
Popularity : 1

Virtua Quest is a 3D action game with roleplaying elements and spin-off from the Virtua Fighter series.
The player takes control of a boy named Sei, who has been convinced by his friend Hayami to start treasure hunting in the virtual world known as the Nexus. He and others can enter this digital world that resembles the real world via a network. Not all parts of the Nexus are evenly well maintained. The sloppier forgotten areas are used by treasure hunters to search for lost data "Data Chips".
Gameplay includes climbing, jumping, swinging yourself around with some kind of energy whip and defeating enemies in a beat 'em-up manner. You can level up and buy various upgrades from the Data Chips you found. Special fighting techniques can be obtained by defeating "Virtua Souls" who will then teach you these moves.
---

Tips :
Undub: Texts in English - Voices in Japanese.
---
Retour utilisateur