Urban Chaos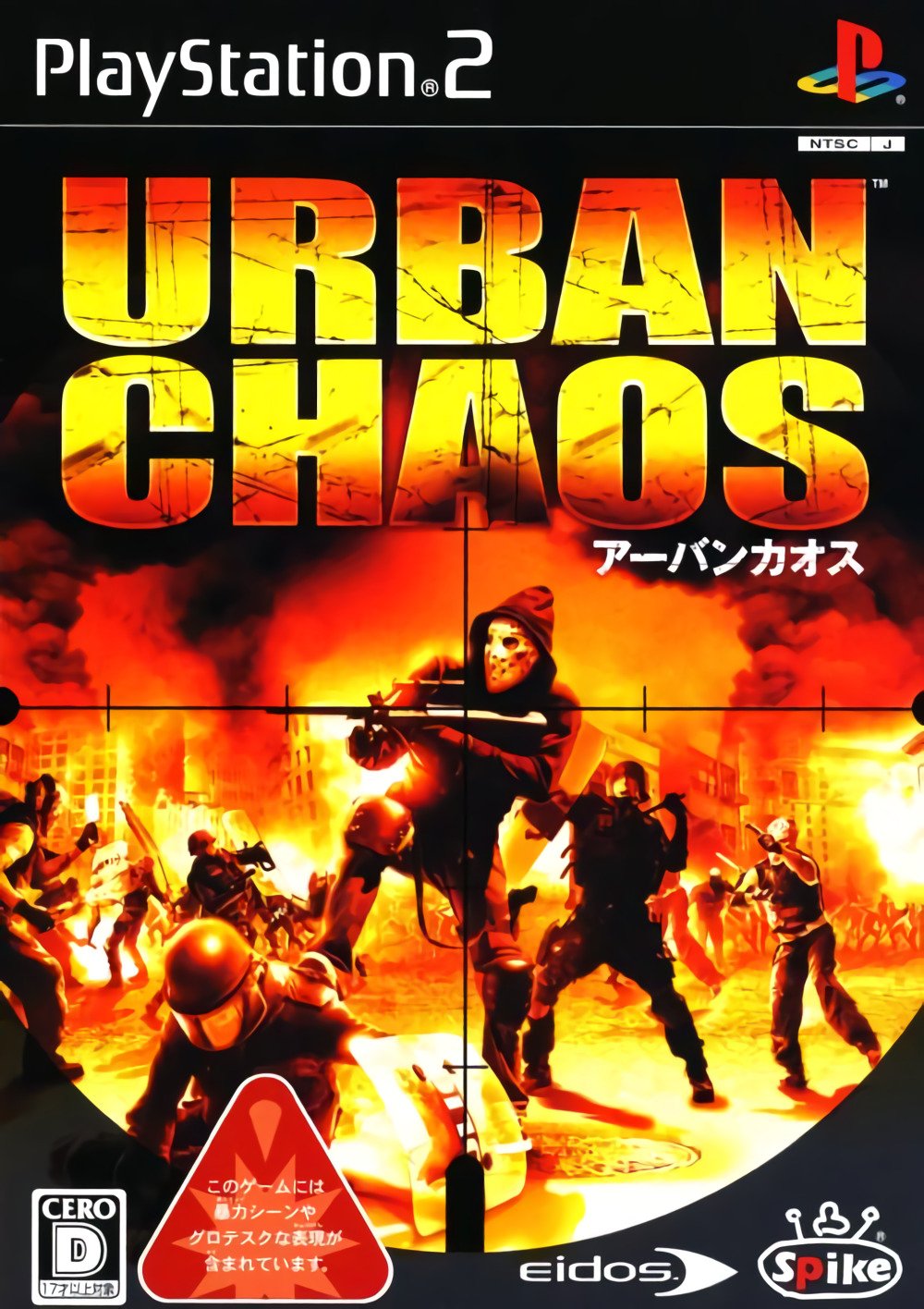 Console : Playstation 2
Language :

Genre : FPS
Multiplayer : 16 players
Year : 2007
Developer : Rocksteady Studios
Publisher : Spike
In Urban Chaos: Riot Response, you play as Nick Mason, a member of a new anti-terrorist team named T-Zero. Terrorists and gang members have destroyed your city, and your goal is to bring order back to the city while destroying any terrorists and gang members you encounter. Since your enemies are armed to the teeth (usually with meat cleavers, Molotov cocktails, and sawed-off shotguns), you're equipped with a riot shield that can be used by holding the left trigger. It can absorb an infinite amount of projectiles, but you cannot shoot while you are using it. You can get the assistance of firefighters to put out fires, and medics to replenish your health.
Your weapons can be upgraded by earning medals during your missions. You can earn these medals by scoring headshots, arresting enemies with your taser (as opposed to killing them), collecting gang masks, etc. You can even unlock extra missions and weapons by arresting gang leaders at the end of each level, so that the police can interrogate him and find out the gang's next move.
Further information :
Works correctly with PCSX2 1.5 or higher.

There are no images in this album yet
---
User Feedback