The Vision of Escaflowne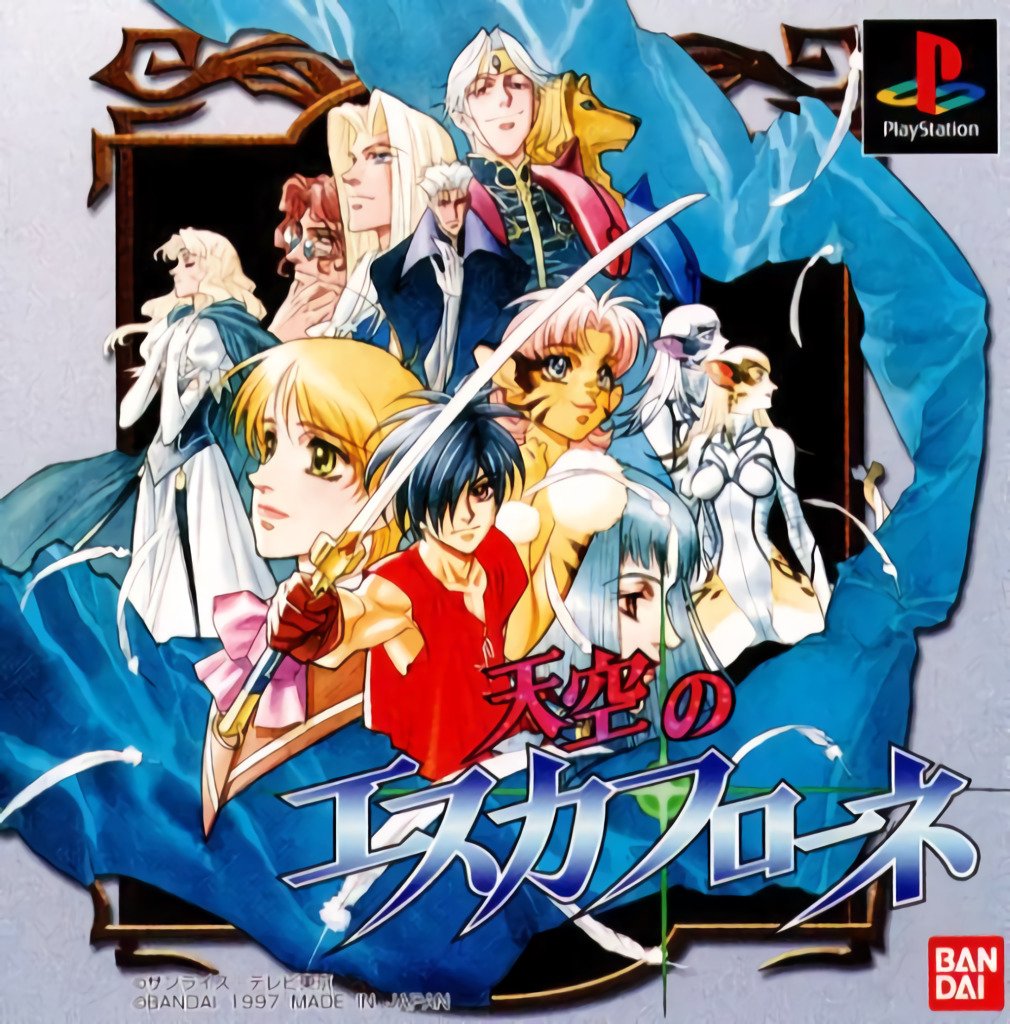 Console : Playstation
Language :

Genre : RPG
Multiplayer : 1 player
Year : 1997
Developer : Bandai
Publisher : Bandai
The Vision of Escaflowne is a 26-episode Japanese anime television series produced by Sunrise Studios and directed by Kazuki Akane. It premiered in Japan on April 2, 1996 on TV Tokyo, with the final episode airing on September 24, 1996. Sony's anime satellite channel, Animax also aired the series, both in Japan and on its various worldwide networks, including Hong Kong, Taiwan, Southeast Asia, and South Asia. The series is licensed for Region 1 release by Bandai Entertainment.

The series focuses on the heroine, Hitomi Kanzaki, and her adventures after she is transported to the world of Gaea, a mysterious planet where she can see Earth and its moon in the sky. On Gaea, Earth is known as the Mystic Moon. Hitomi's latent psychic powers are enhanced on Gaea and she quickly becomes embroiled in the conflicts between the Zaibach Empire and the several peaceful countries that surround it. The conflicts are brought about by the Zaibach Empire's quest to revive the legendary power from the ancient city of Atlantis. As the series progresses, many of the characters' pasts and motivations, as well as the history of Atlantis and the true nature of the planet Gaea, are revealed.

A video game based on the series, also titled The Vision of Escaflowne was released to the PlayStation system by Bandai Games in 1997. A limited edition version came packaged with a small collector's book and 26 tarot cards. The action-adventure game had an altered plot line and featured additional characters.

The Vision of Escaflowne (Tenku no Escaflowne) is a RPG / Action adventure game which plot is basically the same as the anime. Cutcenes from the anime occasionally show up as the story progresses. Most of the time the story advance without the player have to do anything, and the only gameplay in most of the game is to choose between different answers or battle an enemy in an action sequence in which the player's character got an energy that can decrease..
There are no images in this album yet
---
User Feedback