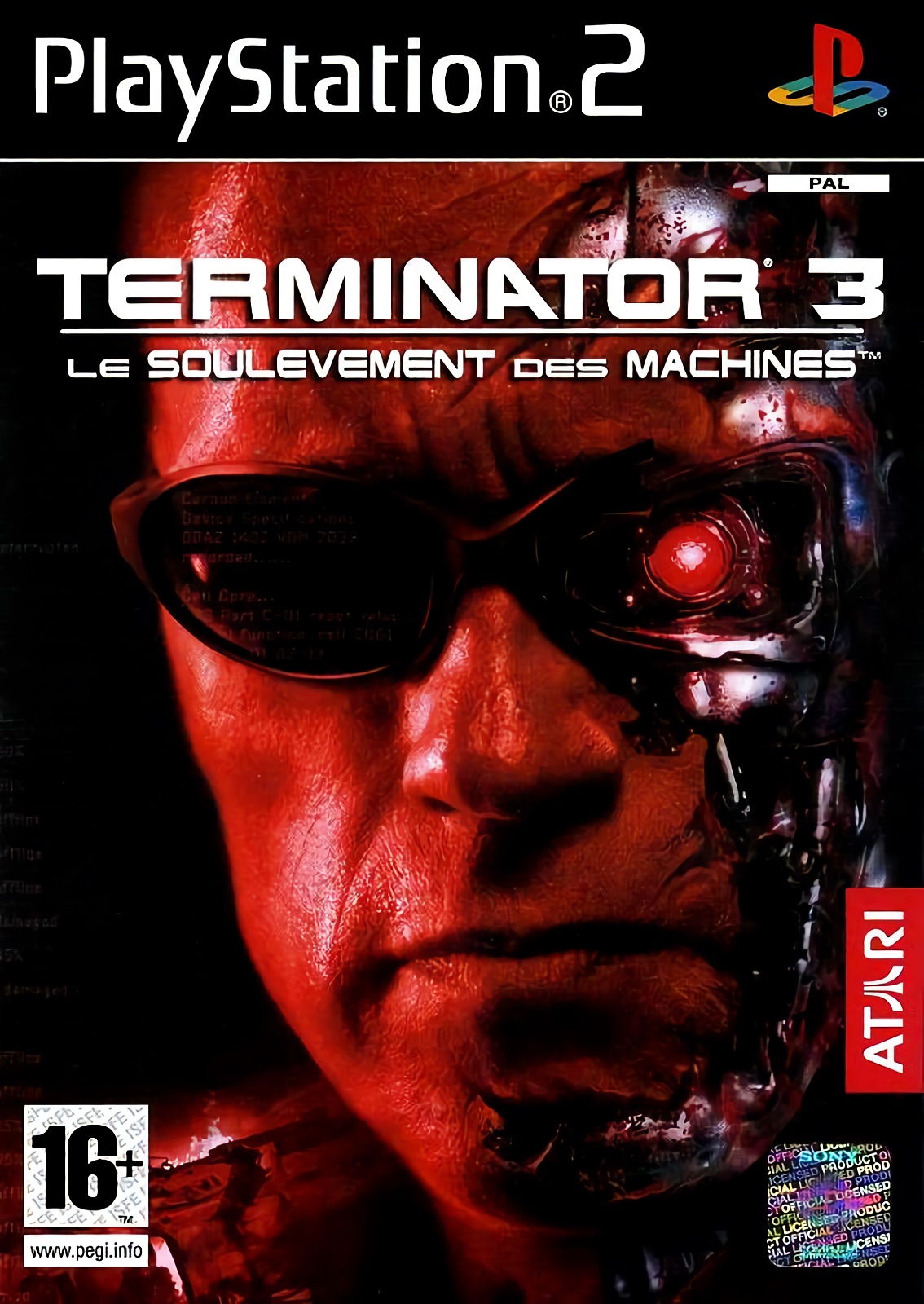 Console : Playstation 2
Language :

Multiplayer : 1 player
Year : 2003
Developer : Black Ops Entertainment
Publisher : Atari
Popularity : 1

You are the ultimate weapon in Terminator 3: Rise of the Machines. Ten years after John Connor helped save mankind from annihilation, the inevitable has occurred: The mechanized Tech-Com forces have risen, and war between man and machine has begun. As the Terminator, you must use hand-to-hand combat or your massive weaponry to protect Connor, the would-be hero of the future. Rise of the Machines immerses you in the Terminator 3 world, weaving in and out of the movie's storyline.
Game files
Terminator 3 : Le Soulèvement des Machines 2018/01/15 2.94GB
There are no images in this album yet
---
User Feedback