Sword World SFC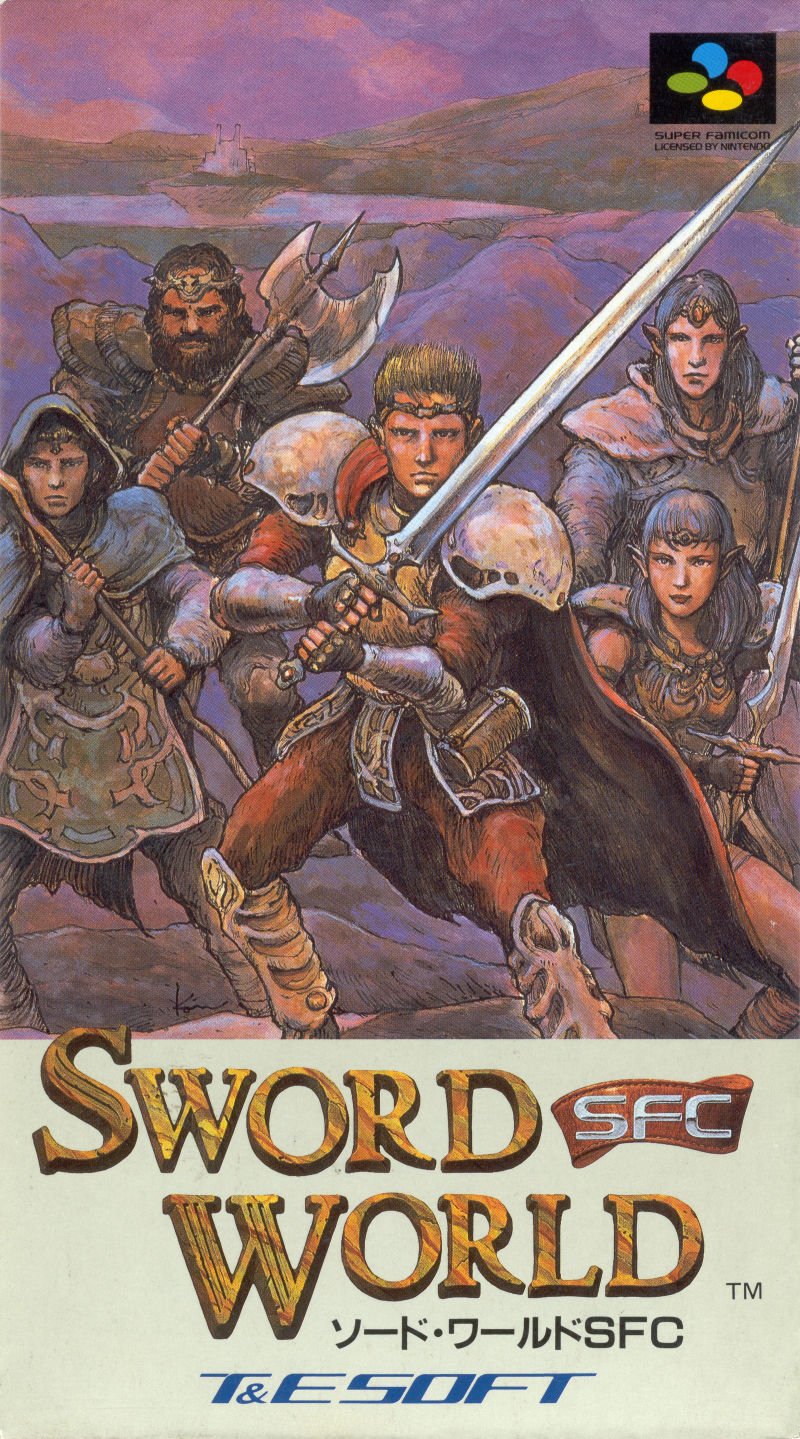 Console : Super Nintendo
Language :

Genre : RPG
Multiplayer : 1 player
Year : 1993
Developer : T&E Soft
Publisher : T&E Soft
Sword World SFC is a game based on the tabletop role-playing game Sword World by Group SNE, released for the Japanese SNES, Super Famicom, hence the SFC on the title. Comparing to other J-RPG's, the game is more like western RPG's, where you have to create your character, choose his race, classes and stats, rather than having a set hero for the story. The game is supposed to follow roughly the same rules as the tabletop books.

The story is set in the world of Forceria, which is in the same universe as the anime/manga Record of Lodoss War, and has many similarities to Dungeons & Dragons, having races such as humans, elves, dwarfs, Grass Runners (Halfling like creatures), and half-elves. Classes available include: fighter, thief, ranger, sage, bard, sorcerer, shaman and priest. You start the game with 2500 experience points, which you can use to "buy" classes for you character. Combat is turn based, and experience points come in very slowly.

In 1994 a sequel was released, called Sword World SFC 2 Inishie no Kyojin Densetsu (Legend of the Ancient Giant).
There are no images in this album yet
---
User Feedback