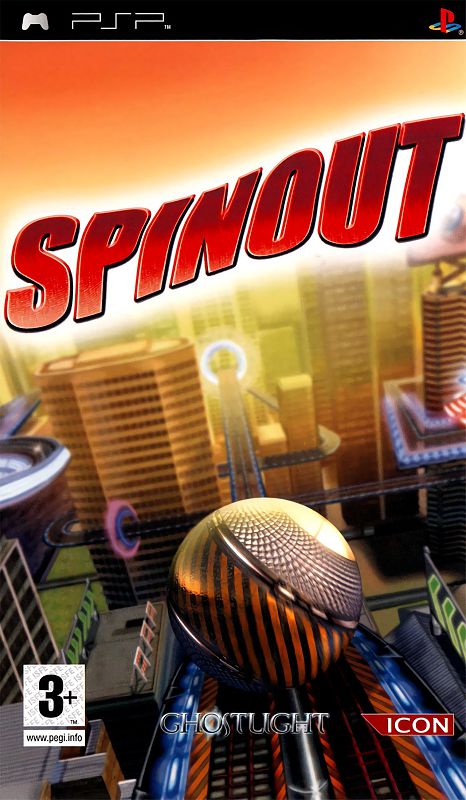 Console : Playstation Portable
Language :

Multiplayer : 4 players
Year : 2008
Developer : Icon Games
Publisher : Ghostlight
Vertigo (or Spinout) is a mix of the concepts of Marble Madness and the Monkey Ball series, but set in a futuristic environment. Players need to guide a shiny ball dubbed a xorb through high-tech environments at a high speed. The tracks are narrow and it is easy to drop off at any time, so precise steering is needed.

Games can be played in an arcade mode with forking paths or in a career mode where new tracks are unlocked gradually. Courses are time-limited and set in very different environments. Checkpoint allow the player to respawn at certain sections. While playing, power-ups can be collected to access air brakes and other bonuses. The xorbs can be completely customized in terms of colour. Other game modes are time trial, three multiplayer modes and a bowling mini-game. In certain game modes the xorbs can be armed with weapons such as rockets and missiles, which also deform the xorb when taking damage.
There are no images in this album yet
---
User Feedback