Soukou Kihei Votoms: Koutetsu no Gunzei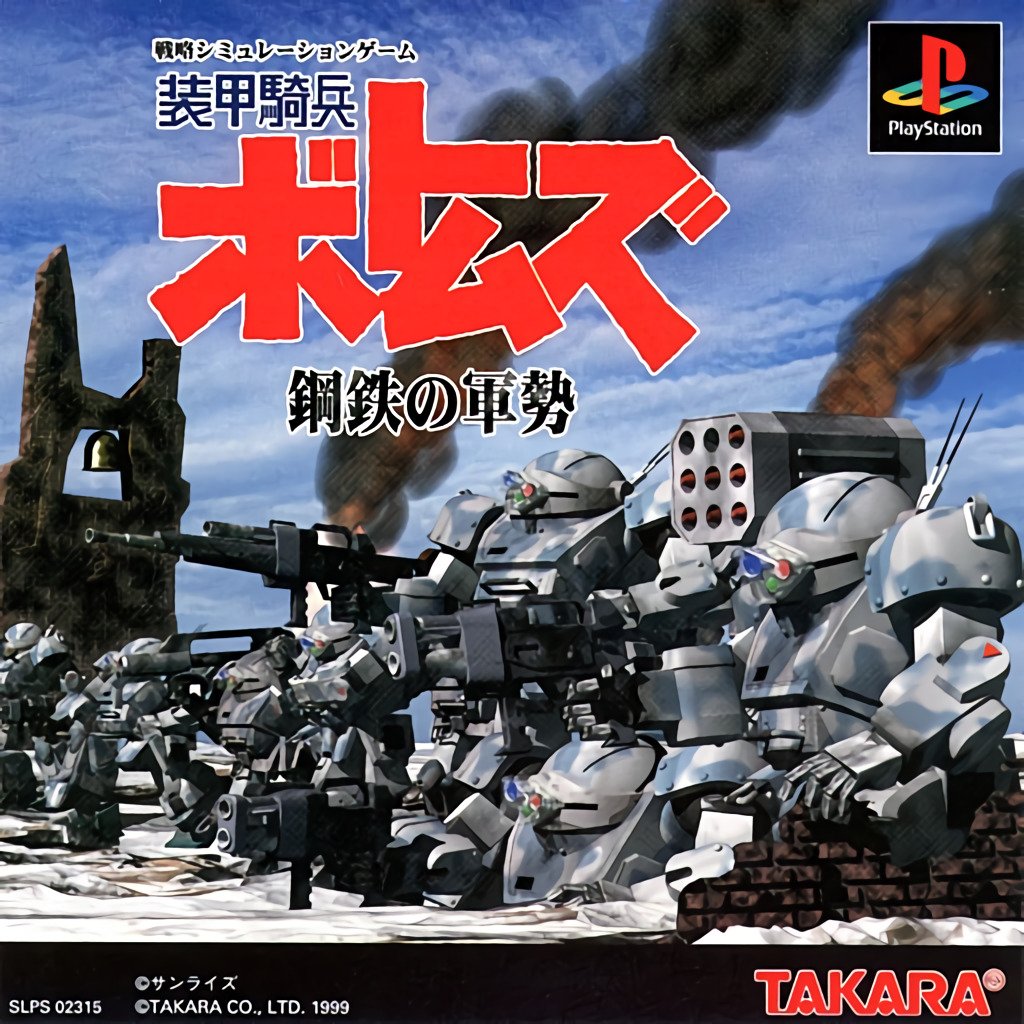 Console : Playstation
Language :

Multiplayer : 1 player
Year : 1999
Developer : Takara
Publisher : Takara
Armored Trooper VOTOMS is a 52-episode anime television series, created by Ryosuke Takahashi and Sunrise, aired in Japan from April 1, 1983 to March 23, 1984 on TV Tokyo.

The series followed a main character named Chirico Cuvie (Kiriko Kyuubi), a former special forces Armored Trooper pilot and former member of the Red Shoulder Battalion, an elite mecha force used by the Gilgamesh Confederation in its war against the Balarant Union—both interstellar nations within the distant Astragius Galaxy. Gilgamesh and Balarant had until recently been locked in a century-old galactic war whose cause was long ago forgotten. Now, the war is ending and an uneasy truce has settled.

Mecha design by Kunio Okawara. High resolution AT's beautiful to the limit of realism! Customize to a greater degree then before in Berserga Story! In 2 player compettition of course 2 on 2 tag battling is possible. Not just AT's but helicopter, tank, and various kinds of shock troops are available.

Soukou Kihei Votoms - Koutetsu no Gunzei (Armored Trooper Votoms - Steel Force) is one of the games released for the Playstation One console based on the anime series, this time instead of the usual 3d action game the game is a tactical RPG with the usual limited range of movement for the player units in each turn and different attacks.
There are no images in this album yet
---
User Feedback