Shin Sangoku Musou: 2nd Evolution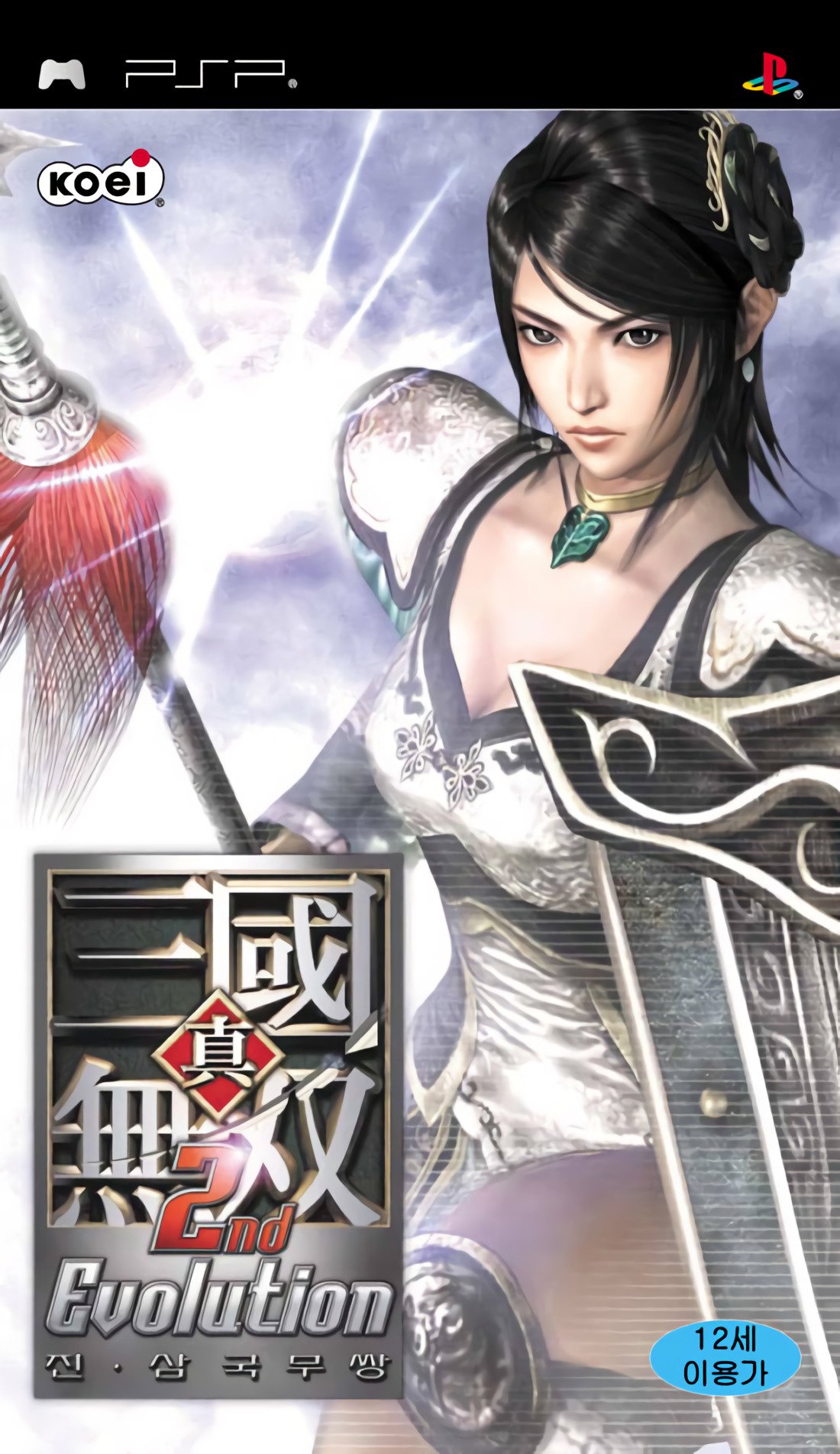 Console : Playstation Portable
Language :

Genre : Beat'em up - Strategy
Multiplayer : 4 players
Year : 2006
Developer : Omega Force
Publisher : Koei
Dynasty Warriors Vol.2 is the second installment is the long-running Dynasty Warriors series to be developed exclusively for PSP. Like its predecessor, the game retells the story from Luo Guangzhong's Romance of the Three Kingdoms by having the player control an officer from the Wu, Wei or Shu kingdoms through the most important battles of each kingdom's storyline. The playable characters and their appearance are taken from Dynasty Warriors 5.
Each scenario has branching stages, which can be be unlocked by playing the same scenario but choosing a different path. Each battle can then be played in free mode.
The battles consist of a map separated in numerous smaller areas. These areas can be allied or enemy camps, supply depots, or open fields. The player has to move from area to area, entering a battlefield when the area is under enemy control or is attacked by the enemy army. Defeating enemy officers and squads until their troop's morale drops to 0 will liberate the area, sometimes yielding rewards such as supplies, which add to the total time of the battle, uncover hidden areas, or refill some health.
Before each stage, the player can equip a different weapon and mount, and choose up to four generic officers to accompany the selected character. Each of these officers has a level, rank, squadron units, and special abilities that will influence the outcome of the battle. Which officer can be selected depends on the player character's command stat. If the command number is 30, it means that officers with a combined level of 30 can be selected.
In battle, the player has to defeat as many foes as possible by combining regular attacks and charge attacks, and unleashing the series' signature Musou attack. Different weapons allow for more combo attacks and higher attack strength. By defeating enemies, the character will gain experience and level up. However, the level resets between battle, and the gained experience is converted into points to raise the officers ranks. Once a stage's winning conditions are met, the army is deemed victorious, but if the player character is defeated, supplies get exhausted or the main camp is taken, the game is over. Upon victory, the player is rewarded with new officers and weapons or mounts acquired in battle.
New playable characters are unlocked by completing the Musou mode. Different characters get unlocked depending on which scenario is played, and which battles are won.
Other than the Musou (Story) mode, the game has a Free mode, and Multiplayer mode. The Multiplayer mode allows for up to four players via Ad Hoc and offers different games: Bombs Away, Battle Royal, Time Attack and Sudden Death.
There are no images in this album yet
---
User Feedback