Shinobi X (60 Hz Hack)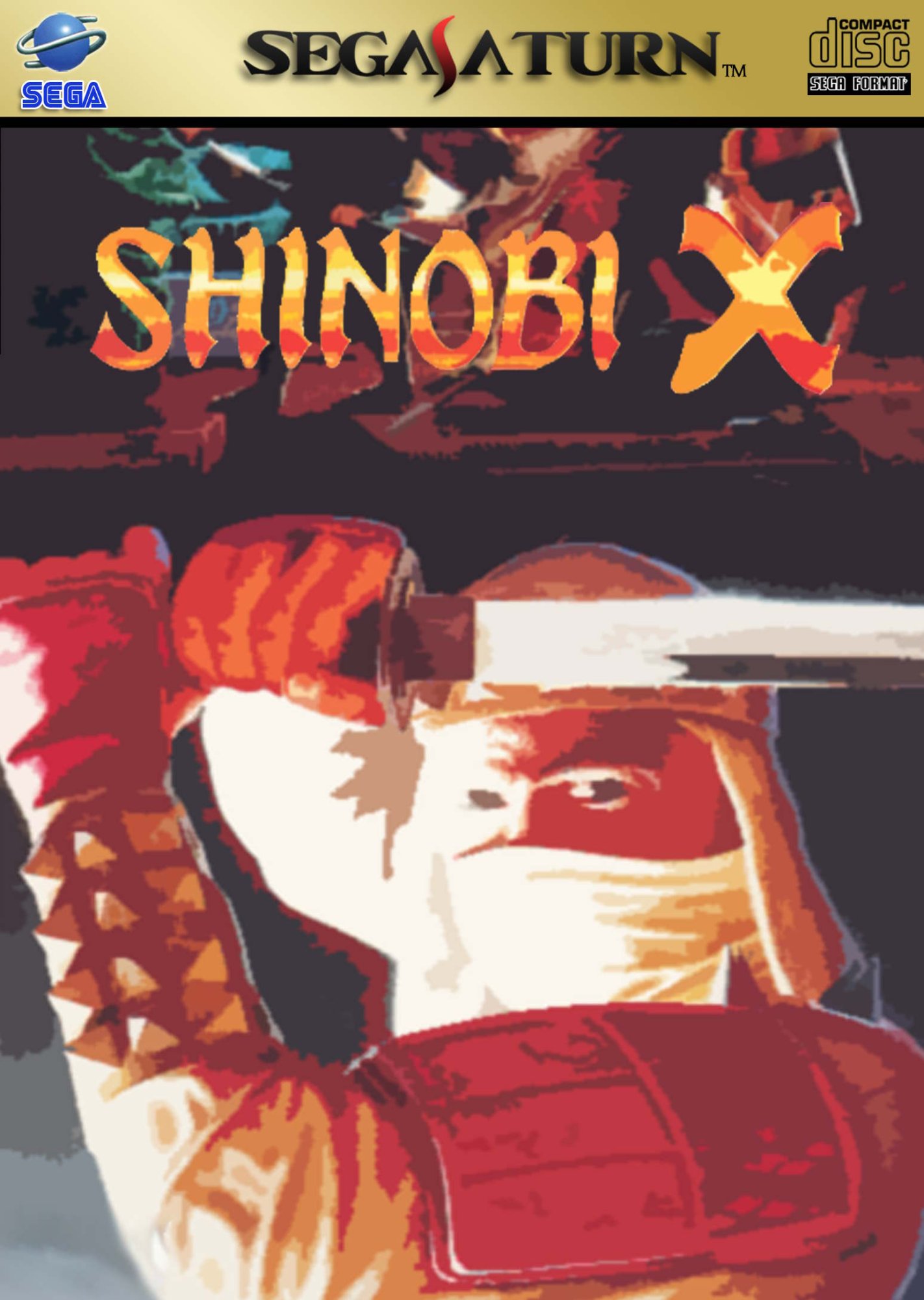 Console : Saturn
Language :

Genre : Action - Platformer
Multiplayer : 1 player
Year : 2021
Developer : NoelleAmelie
Weekly games : 4

A ninjitsu master trains three children: two brothers, Kazuma and Sho, and his own daughter Aya. As they grow up, the oldest boy, Kazuma, becomes obsessed with power and demands to learn the sacred techniques of absolute power. The master refuses, and Kazuma leaves, vowing revenge.

Many years later, long after the master's death, Kazuma returns with an army. He plots his revenge by kidnapping Aya and thus luring Sho into his hideout. As Sho, you must defeat Kazuma and rescue Aya.

Shinobi Legions is a side-scrolling action game, similar to Shinobi III. Sho's primary weapons are a sword and a finite number of shurikens, both of which are activated with separate buttons. Sho can learn nearly a dozen sword abilities (spinning slash, downward slash, sword shielding, etc.) by collecting powerups scattered throughout levels. There are also "Fire Dragon" powerups that act as single use ninja magic attacks that damage all enemies onscreen, which is the only ninja magic available to Sho. The 9 levels range from fighting in the jungle to climbing Mount Fuji, where Sho will encounter mostly enemy ninjas and a few animal enemies (eagles, snakes, etc.). Shinobi Legions is the only Shinobi game for the Saturn and is notable for its use of live-action cutscenes and its use of blood (the first in the series).
Further information :
This hack converts the 50hz PAL release of Shinobi X - Shin Shinobi Den (aka Shinobi Legions) to run at 60hz NTSC, with normal game speed. This release of the game contains a new soundtrack in the style of Yuzo Koshiro's contributions to The Revenge of Shinobi.

https://www.romhacking.net/hacks/6046/

There are no images in this album yet
---
User Feedback