Jung Rhythm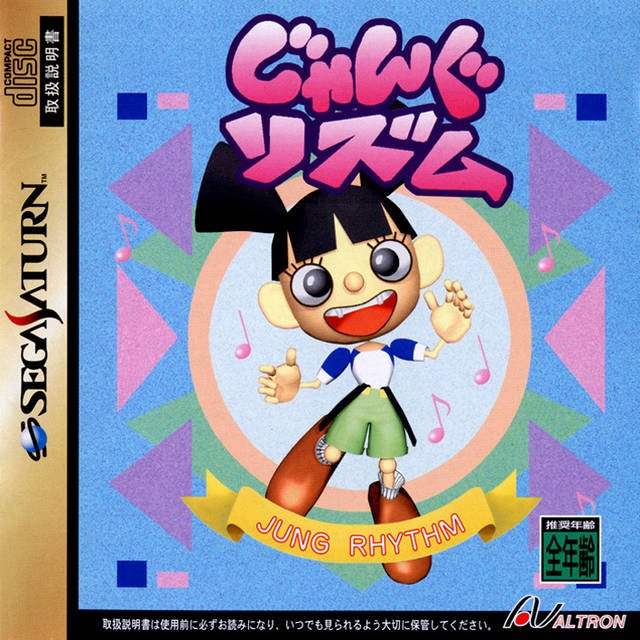 Console : Saturn
Language :

Multiplayer : 2 players
Year : 1998
Developer : Altron
Publisher : Altron
Jung Rhythm is one of the few music-based games on the Saturn. Gameplay is similar to Space Channel 5, in that a music sequence is played and then the player is required to repeat that sequence. In Jung Rhythm, the required buttons scroll across the bottom of the screen while the music is playing. You merely press the displayed buttons at the correct time.

The graphics are made up of 3D models for the characters, and have a unique cartoon-style. The graphics suit the style of game and are quite nice. The music has a very quirky Japanese pop-style. The songs are all quite catchy, and you will find yourself humming the tunes long after you have turned the game off. The lyrics are all Japanese (with a few exceptions), but this doesn't take away from the gameplay.

There are some negatives to the game. Sometimes you will enter the button presses exactly, but still get booed. And conversley, you will sometimes make a mistake, but still get a wow. This doesn't happen enough to ruin the game, though.

If you have a Saturn, and you want a solid music-based rhythm game, there are few choices. Luckily, Jung Rhythm fills the gap nicely.
There are no images in this album yet
---
User Feedback