Samurai Western: Katsugeki Samurai-dou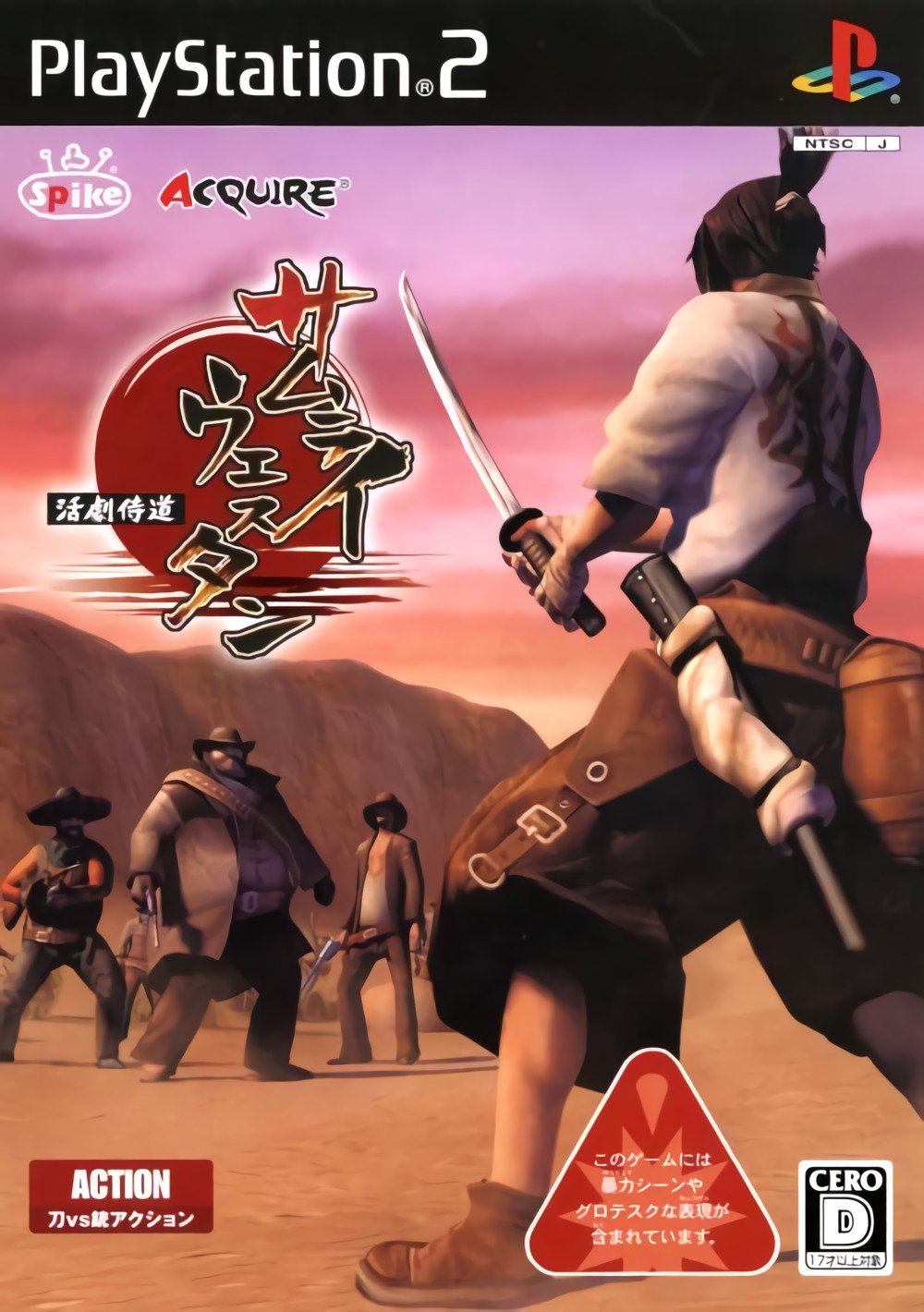 Console : Playstation 2
Language :

Multiplayer : 2 players
Year : 2005
Developer : Acquire
Publisher : Spike
Samurai Gojiro Kiryuu comes to the American West in search of his brother. His journey takes him to a corrupt town ruled by a sinister land baron named Goldberg. Though Gojiro isn't interested in righting wrongs, he is soon caught up in the town's problems: killing highway robbers, protecting a woman from would-be rapists, and thwarting Goldberg's machinations. Focused on destroying Gojiro, Goldberg unleashes an endless stream of minions... all fodder for Gojiro's blade. But Goldberg has an ace up his sleeve...
Samurai Western is a third-person action game. Gojiro's blade is more than a match for Old West weaponry as he can ably deflect or sidestep bullets. As Gojiro completes levels, he upgrades his skills, unlocks new swords and stances, and adds Western accessories to his wardrobe. Primarily a single-player game, Samurai Western has a two player co-op mode and unlockable characters for both modes.
Further information :
Works correctly with PCSX2 1.4.
Set Texture Filtering to Bilinear PS2.

There are no images in this album yet
---
User Feedback