2
Rise of the Dragon
Downloads
Rise of the Dragon 2017/08/25 132.67MB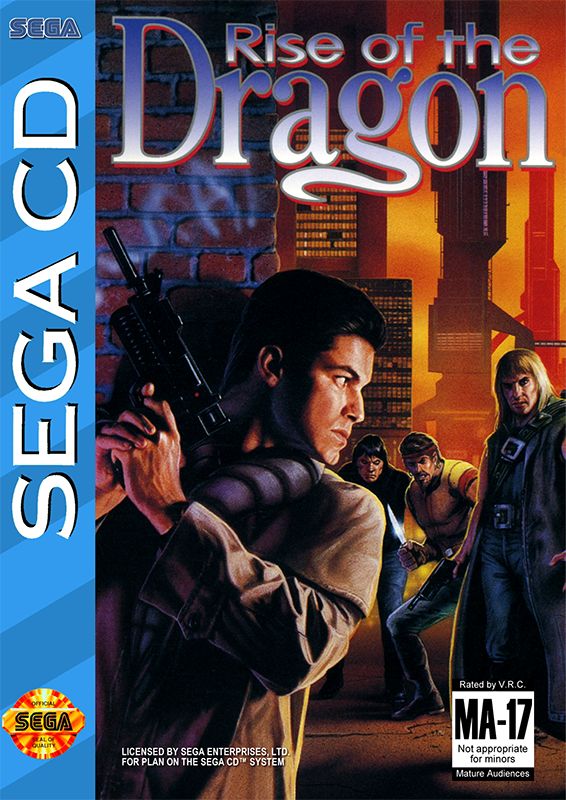 Console : Mega-CD
Language :

Genre : Adventure - Point&click
Multiplayer : 1 player
Year : 1993
Developer : Game Arts
Publisher : Sega
Weekly games : 3

The game is set in a dark cyberpunk version of Los Angeles in 2053. Rise of the Dragon's seedy vision of the future is inspired by the film Blade Runner. The main character is named William 'Blade' Hunter, an apparent tribute to the film. His clothing also resembles that worn by Harrison Ford as Rick Deckard in Blade Runner.
Blade Hunter is a former Los Angeles Police Department officer turned private detective. When the mayor's rebellious daughter Chandra is found dead and horribly mutated after experimenting with a new designer drug, Hunter is called upon to track down those responsible. This leads Hunter to discover an underground Chinese Mafia operation led by a megalomaniacal drug kingpin intent on world domination.
During the game, Blade has to reconcile with his girlfriend Karyn, uncover the mystery behind Chandra's death and the MTZ drug, and sabotage the villains' plans to poison the Hollywood reservoir. The coming of the dragon is foreseen in the game by a street drunkard who raves that Bahumat is coming.
Developed by Game Arts, several differences existed between the Sega CD and DOS versions of Rise of the Dragon, the most prominent being the addition of voice acting to the Sega CD release. The graphics of the Sega CD version had to use a more limited range of colors than the DOS version, 64 on screen colors compared to the 256 of the computer, which gave it a green tint.
The Sega CD version added voice actors to the game (including Cam Clarke in the main role as William 'Blade' Hunter) and was given a MA-17 rating by the Videogame Rating Council. Unlike the ESRB rating system, VRC ratings do not indicate the reasons why a game received a particular rating, but mature content in the game includes profanity, references to a fictional illicit drug, cross-dressing, prostitution and partial female nudity. A scene with a French kiss and implied sex was removed from the Sega CD release.
Further information :
At first glance, it's seems to be better to play it on Gens than Kega Fusion.

There are no images in this album yet
---
User Feedback