Quake II: New Controls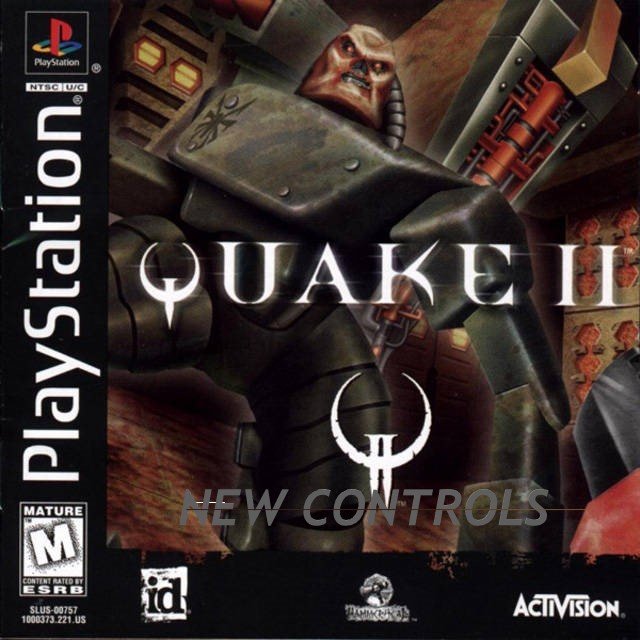 Console : Playstation
Language :

Genre : FPS
Multiplayer : 4 players
Year : 2016
Developer : Mr2
Weekly games : 2

Quake 2 continues its conversion on all supports. After the PC version, the father of all quake-like proliferates on the PSX. The conversion on Nintendo was of quality, what about the Playstation ?
We had to wait for this Quake 2 on the PlayStation! How many years to watch the other fragger, changing mod and shirt. But well, let's not be embittered and instead look at how the little guys of Hammerhead managed to adapt the unsuitable. Quake 2 on PSX starts with a cinematic scene.... Weird, we didn't remember it on the PC version... But no, there wasn't any. Well it starts well:) A little intro so, not enough to become ascetic but that nicely sets up the scenario, as thin as it is. The mission is simple, you have to infiltrate the planet invaded by aliens and push them all out of the galaxy by lowering their defenses so that a final air attack can be started; a Monday morning like the others. To do this, 20 levels have been created for Play. Quickly, the players of the PC version will cry scandal. The levels have indeed been badly repomposed on the PC version. Even if the lenses are slightly different, the frame is the same, taking whole parts and giving them a different orientation while some places are quite new. These similarities give a strange sense of déjà vu and may confuse those who are accustomed to the PC version, reflexes have a hard time and when you want to hide behind a wall that no longer exists in this version, you will understand what we meant.
There are no images in this album yet
---
User Feedback