Nibiiro no Koubō: 32-nin no Senshachō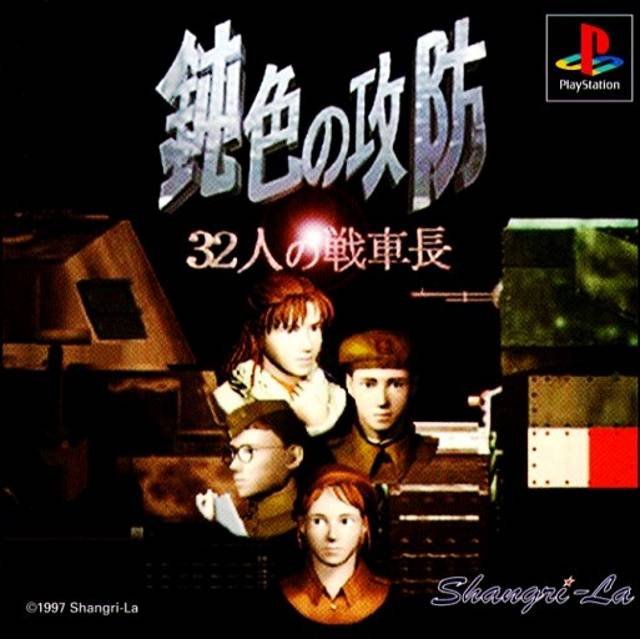 Console : Playstation
Language :

Genre : Adventure - Strategy - Tactical
Multiplayer : 1 player
Year : 1997
Developer : Shangri-La
Publisher : Shangri-La
Nibiiro no Koubou: 32-nin no Senshachou is a tank-themed strategy game which takes place in 1929 in Eurodyell Republic. While the name of the country is fictional, it is set on a region that resembles Europe on a globe which is shaped to look like Earth. Furthermore, tanks featured in the game, which are several dozen, are all modeled on actual known World War II tanks such as Panther or Tiger II. The coup suddenly takes place in Eurodyell Republic and the player, whose name is entered before starting the campaign, finds himself as one of the tank commanders of an experimental tank model. The game consists of adventure element which mostly entail on-screen dialogues over pre-rendered backgrounds, and action strategy where player actually controls the tank from 1st-person and fires at the enemy tanks. During tank simulation mode, the screen can be switched to top-down overview which serves as a map and shows both allied and enemy tanks, while during controlling a tank the player moves the turret and fires at the enemy. The story is split into chapters and game progresses after destroying all enemy tanks on each map as the story unfolds.
There are no images in this album yet
---
User Feedback