Love Hina 2: Kotoba wa Konayuki no You ni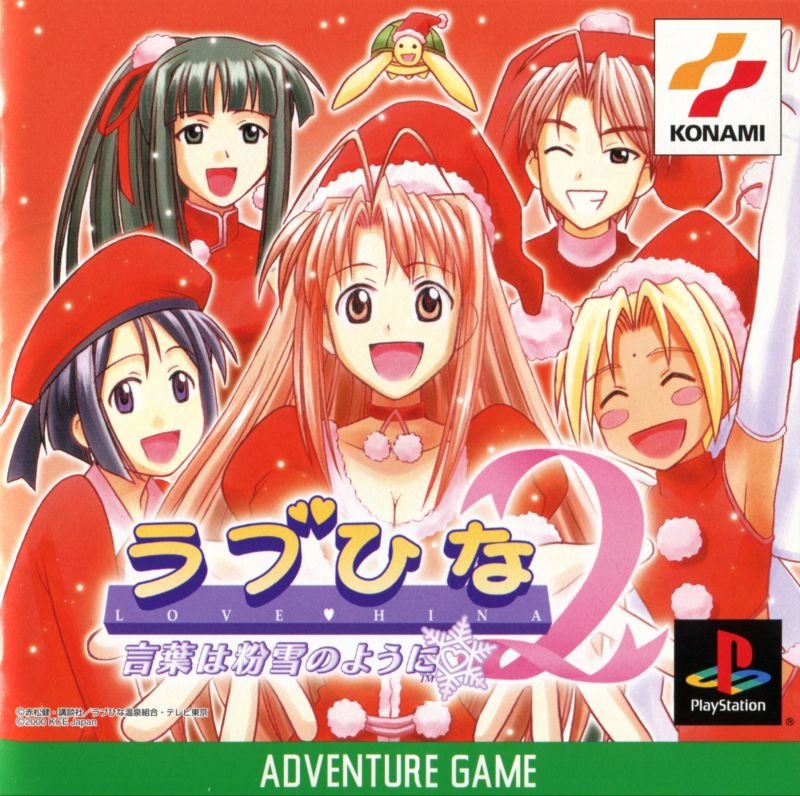 Console : Playstation
Language :

Genre : Visual novel
Multiplayer : 1 player
Year : 2000
Developer : Konami
Publisher : Konami
Released only two months after the first game, Love Hina: Ai wa Kotoba no Naka ni, this game mimics everything from the first one, from gameplay to design. As in the prequel, the game's main focus is on collecting words for one of the five heroines from the series. You are Keitarou Urashima, the protagonist from the series, living together in a huge mansion with Naru Narusegawa, Shinobu Maehara, Kaolla Su, Motoko Aoyama, and Mitsune Konno. You can go to any one of their rooms and check the words you have unlocked for each of the characters, and by combining them start the event scenes which are similar to a visual novel in style with full voice-acting, for player character included. This game also requires PocketStation without which you cannot gather words necessary to play the game.
Further information :
As the description says it, you will need the PocketStation features to play this game correctly. You can use PK201, No$GBA or MAME along with the appropriated BIOS to emulate it. Here's the following link explaining you how to proceed to the PocketStation emulation with PK201 using PlayStation emulator XEBRA to run the game: https://emulation.gametechwiki.com/index.php/PK201

There are no images in this album yet
---
User Feedback