Knight & Baby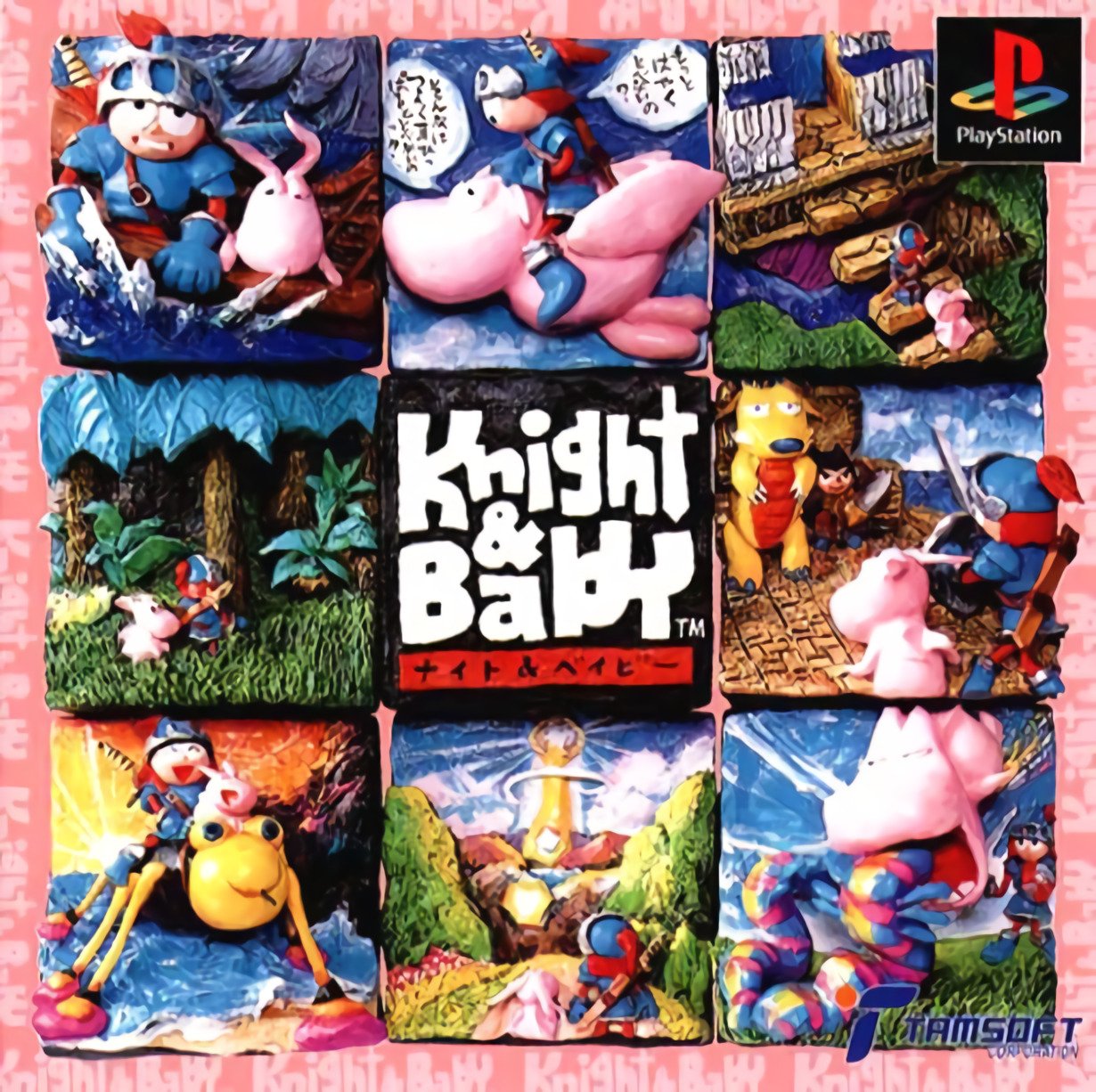 Console : Playstation
Language :

Genre : RPG
Multiplayer : 1 player
Year : 1998
Developer : Tamsoft
Publisher : Tamsoft
A young boy named Knight is sent on a routine assignment by the mayor of his home town. His best friend, a fairy girl named Nehani, joins him. Together, they find a little pink monster whom they call Baby. Shortly afterwards, Knight has a vision: a mysterious voice tell him that they should go to a place called "God's Tower", where they can find Baby's mother. On their way, the three encounter people and groups with different agendas, and eventually begin to put the pieces of the puzzle together and discover the source of evil.

Guardian's Crusade - or Knight & Baby, as it was originally called - is a Japanese-style role-playing game with turn-based combat. A notable feature of the game is a seamless 3D world, without the transitions from "world map" to individual locations or hostile areas to towns, as it is the case in most comparable games. The game has not random battles: all the enemies are visible during exploration, and can be avoided or bypassed silently. Lower-level enemies will flee when they see the protagonist's party.

During his journey, Knight will find so-called Living Toys, mechanical creatures that can assist him in battles. There are many types of Living Toys - offensive, supportive, healing, and those that can be used outside of combat. Using a Living Toy drains Knight's special PP (psychic points) meter.
There are no images in this album yet
---
User Feedback