11
Xenosaga Episode I: Der Wille zur Macht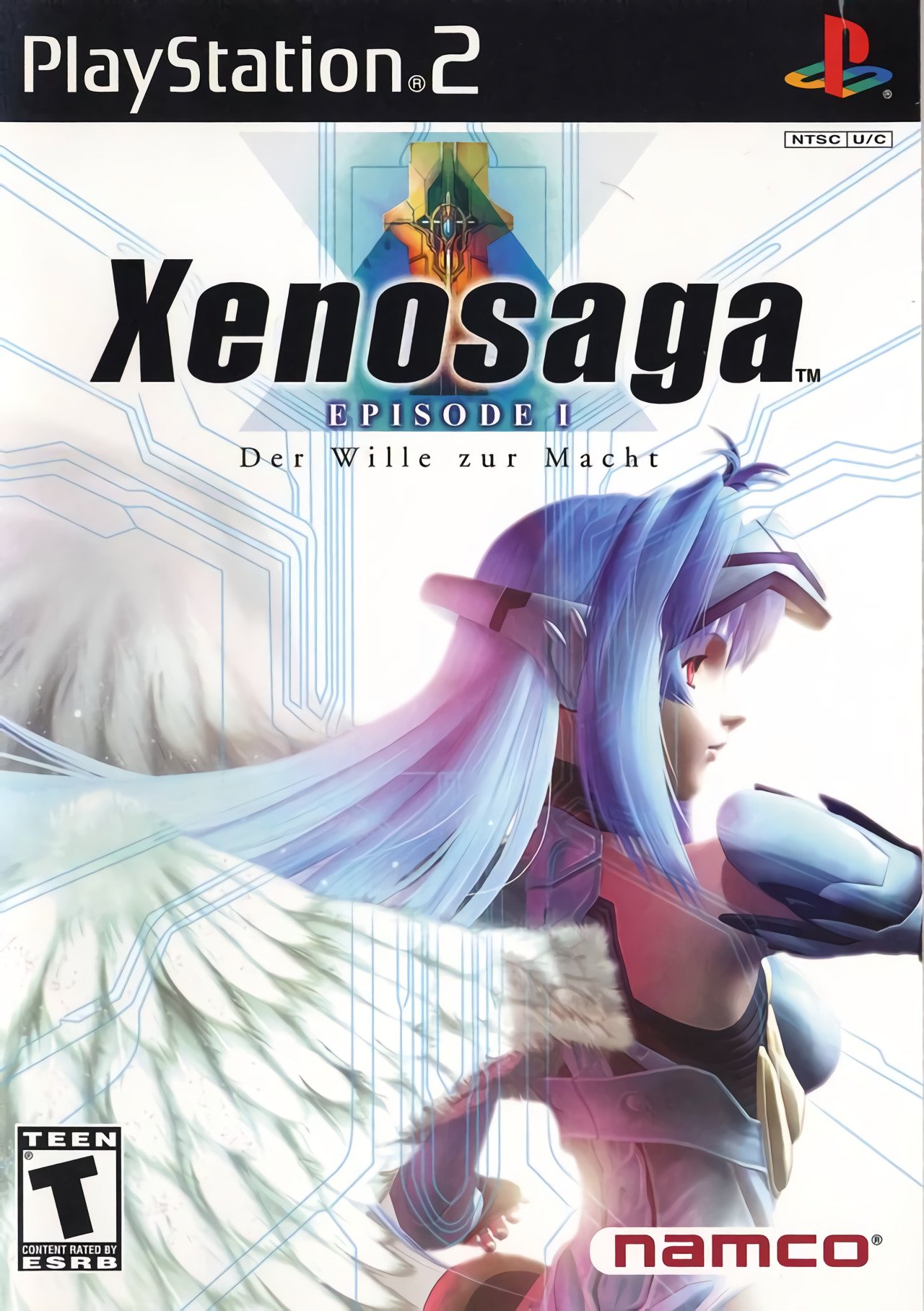 Console : Playstation 2
Language :

Genre : RPG
Multiplayer : 1 player
Year : 2003
Developer : Monolith Software
Publisher : Namco
Weekly games : 11

In the 21st century, a group of scientists discovered a mysterious monolith near the Lake Turkana in Kenya. The substance contained within it, which later received the name Zohar, has quickly become a source of immense power. Humanity was eventually able to reach the stars, founding the Galaxy Federation and colonizing known space.
In the year 4767 T.C. (Transcend Christ) or 7277 A.D., according to the old year-counting system, humanity has long left the planet Earth, which has been renamed Lost Jerusalem and erased from star maps, the way to it no longer known. The original Zohar substance has been proven to be too dangerous, and was sealed on the planet Old Miltia, most humans resorting to use less powerful device called Zohar emulators instead. However, some organizations still long to re-discover the true Zohar, believing it to be the path to Lost Jerusalem.
Meanwhile, a new race of aliens known as Gnosis has emerged. The Vector Corporation decides to develop an android called KOS-MOS to be the ultimate weapon against the Gnosis. Shion Uzuki is a young engineer leading this project. After having completed KOS-MOS, Shion and her team are attacked by the Gnosis. Through a series of events, Shion becomes the target of the terrorist U-TIC organization and other mysterious figures, whose goal seems to be the secret path to Old Miltia. Other characters become involved in the conflict, and eventually Shion realizes that she is not alone in her struggle, and that the initial Gnosis attack was but a small part of a complex, multi-layered conspiracy.
Xenosaga: Episode I - Der Wille zur Macht, the first chapter of a trilogy, is a Japanese-style sci-fi role-playing game, sharing many common themes and gameplay elements with Xenogears. The battle system is not unlike the one used in Xenogears (combo attacks, AP and EP gauges, etc.), but random encounters are eliminated. Instead, the enemies are now visible and battles can be avoided. During combat the few upcoming ally and enemy turns are shown onscreen, allowing the player to make strategic decisions based on who will act next. A rolling slot moves with each turn as well, conferring a bonus such as added damage or bonus XP for any action on that turn. If the enemy would be in position to take an advantage then the player can expend a character's boost gauge to cut in and act next, although enemies can boost as well, and enemy boosts always over-ride player boosts.
Each character has a unique tree of ether spells they can learn by spending ether points earned in battle, with lower spells requiring spells above them to be purchased first. After a spell is purchased, so long is it does not require a unique talent of that character, the spell can also be purchased and learned by any other character that can afford double its normal cost. The Anti-Gnosis Weapon Systems can be equipped with different weapons and accessories and can be used in combat provided that a character has enough AP on that turn to board their AGWS.
Further information :
Patch in version 1.20 translated by Noug.

This version of Xenosaga 1 is an Undub with Japanese Voices.
Version 1.20b removes the remaining USA audio files.

Translation Team :

Bahabulle : Programming
Noug: Romhack, translation, beta test
RyleFury : Programming

There are no images in this album yet
---
User Feedback